How augmented reality advances warehouse productivity
8/19/2015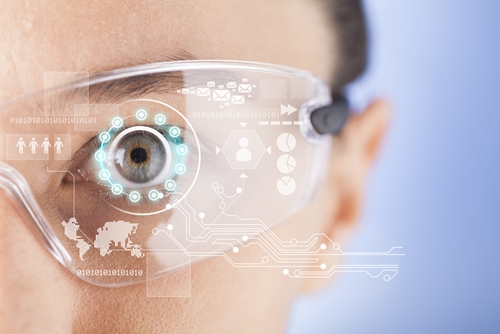 In office spaces around the world, work is done on computers and in boardrooms. Warehouse work, on the other hand, is a very tangible trade, built on shipping large freight and meeting tight schedules. Despite its hands-on history, logistics is nonetheless necessitated on computer-like precision, which is why advancements in technology like smart glass and augmented reality can move mountains in the industry.
"Vision picking" improves productivity in warehouse workers
As stated in previous posts, a warehouse rises and falls by its ability to pick quickly and efficiently without mistakes. Companies spend considerable amounts of their budget perfecting this art, but at a certain point, there's no eclipsing human error - unless, of course, a logistics team invests in technology on the warehouse floor that enhances pickers' perspectives.
According to The Wall Street Journal, DHL will integrate smart glass technology into the operations of two of its U.S. warehouses in the coming year. The company studied the effects of augmented reality on their pickers and found the software could reduce picking times by up to 25 percent. With augmented reality, pickers can not only scan barcodes with a mere glance, but the technology can even superimpose the fastest route to the inventory in question.
Helping warehouse workers navigate their own facility may seem like micromanaging, but like a GPS directing a person around a traffic accident or toward a shortcut, augmented reality analyzes the architectural layout of a warehouse better than any seasoned employee ever could. Small inconsistencies in how we move about a given space can add up to big time wasters and lost resources. Augmented reality can help any 3PL reclaim those costs.
USPS report uncovers AR's knack for interior design
Earlier this year, the United States Postal Service put augmented reality's full scope to the test, analyzing the technology and inventing different applications across all aspects of the agency's services. Apart from its uses sorting and delivering mail, augmented reality has the potential to help mail carriers and warehouse workers improve spatial reasoning.
For example, as employees load shipments onto trucks, AR-compatible devices can inform them as to the most efficient manner to stack palettes and separate fragile objects with the necessary protection. The same idea can translate to the placement of large-scale equipment within the warehouse. AR can tell employees if machinery is too close to other equipment or if its arrangement restricts workflow.