Many warehouses still need forklift drivers
10/3/2018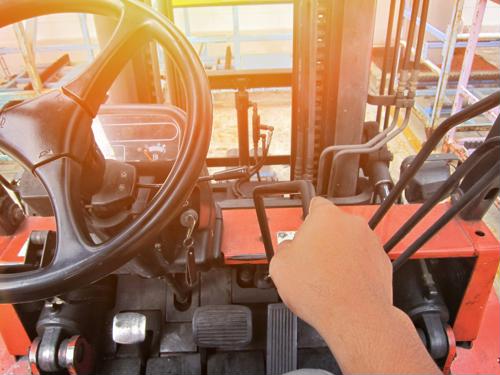 The low unemployment environment in today's industrial market has made it more difficult for companies to fill vacant warehouse jobs, which may be a big issue with the holiday shopping season fast approaching. However, while many of those jobs will involve picking and packing, supervising shipments and so on, one area where companies may have a particular need at this time of year - and going forward - is in finding people with the necessary experience and licensure to operate forklifts and other heavy equipment.
With so much industry demand for qualified forklift operators, it seems that many local governments are trying to make it easier for low-wage workers to gain access to the training needed to fill those open positions, according to the Dayton Daily News. In Montgomery County, Ohio, for instance, a workforce development program for residents is helping move people into lucrative jobs, funded by the county and offered by private industry. In many cases, forklift operators who complete the course find employment quickly and can earn well over $14 per hour as a jumping-off point.
A closer look
Montgomery County's programs - of all job training varieties - have trained 835 adults in the past three years, while a number of local companies are also partnering with local colleges and career centers to provide further training to workers as demands shift and change, the report said. That helps companies boost productivity and, thanks to the ability to also raise worker pay, retain more skilled employees for the long term.
"It's really about us meeting the employer where they are," Shannon Bryant, interim vice president for workforce development at Sinclair Community College, told the newspaper. "(We are) helping people skill up in the organization."
Other efforts
Meanwhile, in Asheboro, North Carolina, Randolph Community College recently launched its own forklift operator training course to give workers hands-on experience using this type of vehicle at a low cost, according to the Asheboro Courier-Tribune. The trainings will be held on Saturday mornings for most of October at the school's Continuing Education and Industrial Center, and enrollment costs just $70.55. Those who successfully pass the course, which is OSHA-compliant and taught by a licensed professional, will receive a certificate of completion which could help them obtain higher-paying jobs.
Industry experts agree that it's important for forklift operators to not only get initial training, but also to learn new developments about this type of equipment on a regular basis, according to Facility Executive. For instance, it's certainly within the realm of possibility that, over the next few years, forklifts will become increasingly enabled for the internet of things, helping them operate more efficiently within a warehouse. But to successfully make those new, futuristic forklifts as effective as possible, licensed operators - even those who have been driving them for years - need to get up to speed on the latest developments.
When companies ensure their offerings for forklift operators and other warehouse workers provide high pay and excellent benefits, they are likely to be able to continually attract and retain well-trained talent.