St. Paul minimum wage increases still debated
10/10/2018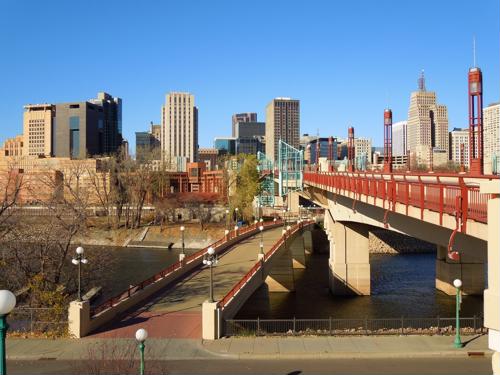 Minnesota's Twin Cities have seen a lot of debate about the effectiveness and implementation of higher minimum wages in recent years, and both Minneapolis and St. Paul ended up choosing to raise pay levels for their lowest-earning workers to $15 per hour. However, the ways in which those changes are being put into effect have been quite different.
When the St. Paul $15 minimum wage proposal is finally voted on by city council members, it's expected that the proposal, first formally advanced on Oct. 9, will be approved, with a handful of provisions that affect workers differently based on a number of factors, according to Minnesota Public Radio. For one thing, the plan would start raising the minimum wage not in 2019, but in 2020, with slower roll-outs for smaller companies.
For instance, businesses with at least 100 employees will have to provide a $15 minimum wage by 2023, with indexing for inflation going into effect the next year, the report said. Businesses with between 6 and 100 workers will have to comply by those standards in 2025 with a similar indexing beginning in 2026. Finally, companies with five or fewer employees will only be required to meet the $15 minimum by 2027 with indexing starting in 2028. Employees who work for the city government will see their wages rise to $15 by 2022.
Potential issues
More good news for low-paid workers: The rule also does not include a "tip credit," which allows businesses to count tips toward an employee's hourly pay, the MPR report said.
However, without that rule, it's also worth noting that some tipped workers - particularly those who work in restaurants serving hard alcohol - could end up seeing their minimum wage increases stalled until 2030, according to the Twin Cities Pioneer Press. That's an 11-year rollout for at least some tipped workers, but the goal from local lawmakers is to ensure the ordinance passes on the first try. However, a number of changes and amendments to the rules are still expected even with that allowance built in.
"Yes, there is some talk about a longer roll-out on $15 for 'full-service' restaurants," St. Paul City Council President Amy Brendmoen told the newspaper. "So no 'tip credit,' but maybe a more protracted roll-out."
A separate fight
Meanwhile, at the University of Minnesota's Twin Cities campus, there is an attempt underway from the student government to boost wages for university employees, according to Minnesota Daily. While Minneapolis will have a citywide minimum wage of $15 per hour by 2024, student workers at the university are exempt from that requirement, hence the need to raise wages for those workers independent of municipal wrangling.
"I think that students deserve at least the same minimum wage as other Minneapolis workers," Anna Peter, co-founder of 15 for Student Workers, told Minnesota Daily.
When companies, regardless of location, try to both attract and retain employees in a low-unemployment job market, providing high wages and better benefits is often the best way to do so.