Pennsylvania warehouse saturation reaches Philadelphia
12/10/2018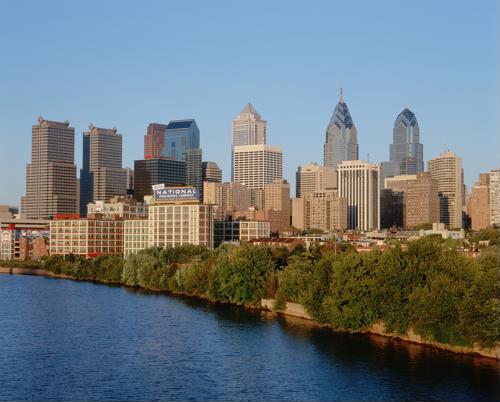 For most of the last several years, perhaps the fastest-growing sector in Eastern Pennsylvania has been the warehousing industry. Up and down that side of the state, its proximity to numerous major highways and population centers made it fertile ground for logistics expansion. But the region has seen so much growth in this regard in less-populated regions that the only place it can now expand warehousing efforts is into the biggest city in the state.
The greater Philadelphia area, despite a massive population and higher real estate prices, is now starting to see more warehouse construction and expansion efforts as other parts of the state reach maximum capacity, according to the Philadelphia Inquirer. While demand hasn't quite reached a fevered pitch in and around the City of Brotherly Love, development companies specializing in such construction are already scooping up property there on speculation that the efforts are just around the corner.
This comes as the nearby, long-growing efforts in other parts of Pennsylvania hit a bit of a wall: There just aren't enough workers - or space - to keep growing warehousing efforts forever, but Greater Philadelphia still has plenty of both.
A perfect example
One such project, about to get underway in the northeastern part of the city, is being planned by a development company based in Missouri, which plans to invest about $57 million in a warehousing space that will measure some 600,000 square feet across multiple buildings when completed, the Inquirer reported separately. The space will be built entirely on speculation, and will renovate existing buildings into one relatively small warehouse measuring about 122,000 square feet, while knocking down another building to make space for about 465,000 feet of new construction.
"Companies are willing to make the speculative investment because, unless they have a building permitted already, and maybe even physically started, they don't get very far with their potential tenants," Thomas Dalfo, an executive overseeing real estate activities at the Philadelphia Industrial Development Corp., told the newspaper.
Currently, Philadelphia still has a relatively high industrial vacancy rate, but that isn't expected to last much longer, as the percentage has been falling for some time, the report said.
Others getting involved
Meanwhile, the medical tech company ThermoFisher Scientific recently responded to urging from the Philadelphia city government to invest in local real estate for job growth, the Inquirer also reported. Partnering with the University of Pennsylvania, the company will spend about $16 million to build a new headquarters and warehouse in 2019, and plans to expand hiring to adequately staff the facility.
When warehousing efforts expand in any given region, let alone a populous one with a relatively high cost of living, it's important for companies to make sure they're offering top-notch salaries and benefits. Doing so not only helps attract new workers as expansion efforts get underway, but also retain current and future employees for the long term, which is vitally important in a tight and competitive local job market.