More warehouses coming to Southeast
12/10/2018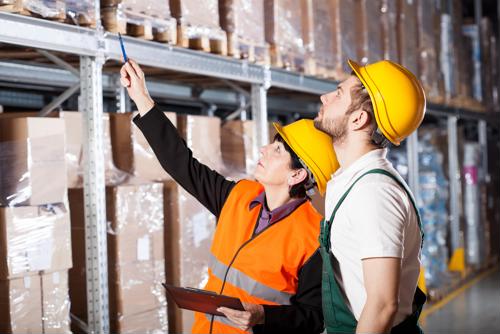 Like many regions of the U.S. since the end of the recession, the Southeast has seen many warehousing efforts spring up in recent years to support a number of industries. Perhaps the biggest driver of this trend has been e-commerce, which necessitates many logistics facilities around major population centers, of which the Southeast has no shortage of supply.
In Savannah, Georgia, for example, the furniture and home goods retailer Wayfair recently announced that it will soon begin construction on a warehouse measuring more than 1.16 million square feet and employ 1,000 people, according to the Albany Herald. While Wayfair will not own the building itself, it plans to partner with the development company in question for some $45 million in investments over the next five years to complete the project.
Wayfair likely knows the Georgia market is a solid one for its efforts because it already has a warehouse facility a few hundred miles inland in McDonough, Georgia, the report said.
"We are excited to expand our team in the State of Georgia as we continue to scale our logistics operations to support the rapid growth of our business," said James Savarese, chief operating officer of Wayfair, in announcing the deal. "The state of Georgia and the Savannah Economic Development Authority have been great partners to us. We look forward to contributing to economic development in the region with the creation of 1,000 new jobs and the opening of a new, state-of-the-art facility in Savannah."
A little farther south
Meanwhile, in Polk County, Florida, the delivery titan UPS will open its own warehousing facility in an existing building measuring some 73,500 square feet, according to the Lakeland Ledger. The facility - in the city of Davenport, where a number of other large warehousing operations already exist - was approved unanimously by county commissioners and will be located just north of Interstate 4.
To staff the new warehouse, UPS plans to hire dozens of people over the next few years, and they will earn an average wage of $46,000, the report said. UPS will receive a number of tax breaks and incentives for opening the warehouse in Davenport.
Speculation grows
Finally, in North Jacksonville, Florida, a pair of developers want to build two separate warehouses entirely on speculation in a popular industrial park, according to the Jacksonville Daily Record. Combined, they will add about 975,000 square feet of warehousing space to the park and would likely create hundreds of jobs. However, both developers are quick to caution that no decisions on the plans have been finalized, and that these efforts are part of larger projects to meet ever-growing demand for warehousing space in the Sunshine State.
When more warehousing efforts come to a given region, it's always a good idea for companies to evaluate their current compensation models. They may find that boosting their workers' pay or improving their benefits offerings are great ways to both attract and retain talent, particularly in a highly competitive, low-unemployment job market.