Winds of change blowing for federal minimum wage
12/12/2018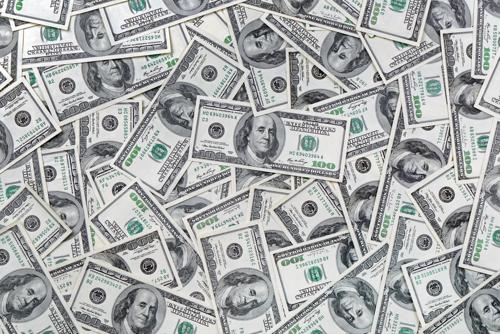 The results of the recent election shifted the power balance in the U.S. House of Representatives. And while newly elected officials won't officially begin their work until late January, it seems the impact is already being felt in the halls of the Capitol building. As a result, lawmakers who were previously loath to increase the federal minimum wage are now, at the very least, holding hearings about the subject.
The federal minimum hasn't budged from its current $7.25 per hour in more than a decade, but now the House is holding hearings on the matter, with many anticipating that a proposed increase will pass the House once new legislators take power in January, according to The Huffington Post. In the time since federal lawmakers last passed a national increase, 29 different states have taken their own initiative.
The hearing scheduled for this week was titled "Mandating a $15 Minimum Wage: Consequences for Workers and Small Businesses" and was intended to air both sides of the issue, the report said. On the docket of expected expert witnesses were anti-increase, pro-business advocates, as well as people who want to see the minimum grew sharply - to more than double its current level.
These will be the first hearings on a potential minimum wage hike held by the House Committee on Education and the Workforce in eight years, the report said.
What's expected?
While the exact content of the hearing itself is not yet known, the future of the minimum wage in the U.S. is a little clearer at this time. When House Democrats gain power in January, they are expected to push hard for an increase amid a strong economic picture overall. Rep. Bobby Scott - a Democrat representing Virginia's third district, who serves as a ranking member of the Committee on Education and the Workforce - recently noted that the national unemployment rate continues to hover well below 4 percent, and the economy added another 155,000 jobs in November.
"Today's jobs report reveals the economic state of workers and middle-class families remains fragile despite a prolonged period of low unemployment," Rep. Scott said. "Wages have remained largely stagnant - particularly for low-wage earners - and too many workers are forced to work multiple jobs just to make ends meet. ... Next year, this Committee will work to build an economy that works for everyone, not just the wealthy few. This means raising the federal minimum wage, expanding access to overtime pay, protecting all workers from discrimination, expanding access to health care and child care, and ensuring that all Americans can retire with dignity."
What's already planned?
At some point in 2019, a total of 19 states are planning at least a slight uptick in their minimum wage - often through adjustments for inflation, amounting to a few cents per hour - and many cities are following suit, according to the National Law Review. Often, cities are more aggressive with their planned increases, with many putting upticks of at least 50 cents per hour into place.
As wages rise for the lowest earners across the U.S., companies themselves will likely have to do more. In a low-unemployment economy, stronger pay and better benefits remain the best way to both attract and retain workers.