Competition keeps heating up for entry-level jobs nationwide
6/4/2018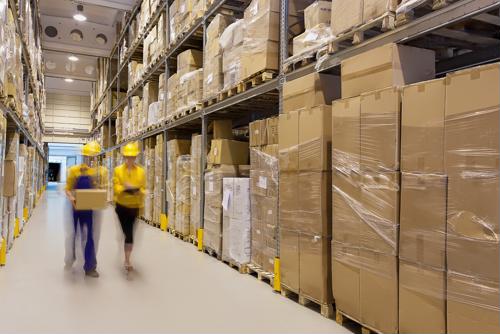 One issue that many hiring managers in a number of industries have likely noticed is the increasing competition for workers who can fill positions with little in the way of credential requirements. The proliferation of entry-level positions available continues even as the national unemployment rate declines, meaning competition for workers to fill those roles is only likely to keep heating up.
Among the hurdles companies and would-be workers face is the need for a middle ground for people who have little to no job skills and those who can meet a company's needs on an ongoing basis, according to The Associated Press. As wages for even the lowest-paid positions continue to rise, experts believe it will become more difficult for workers to qualify for some entry-level positions for which they would have been perfect candidates even a few years ago.
"We are looking for workers who are not only friendly and passionate but people who are tech-savvy," Marisa Velez, store director of a shoe retailer in New York's Union Square, told the AP.
To that end, and especially as the candidate pool thins out, it might be vital for companies to be more permissive with their entry-level hiring and more willing to train workers for the skills they'll need, rather than expect applicants to universally be able to use complicated devices.
The warehouse angle
This issue may be particularly important in places where warehousing is a big local business, such as Central and Eastern Pennsylvania. Many massive warehouses have been built throughout the region due to its proximity to many major population centers along the East Coast and in the Midwest, and that trend leads to many companies needing to hire hundreds of workers (or more) at a time, according to local ABC affiliate WHTM.
A distributor for Bath and Body Works recently began leasing a warehouse measuring 575,000 in Carlisle, Pennsylvania, and it will need 225 new full- and part-time workers to staff it, the station reported. To highlight just how much growth there is for warehouse jobs in Central Pennsylvania, this is the company's third distribution center in Carlisle and sixth in the region. At some point, it's likely there will not be enough workers to meet the growing need, increasing competition among the many companies now expanding there.
Expanding opportunities
It seems that many companies are now also focusing on building their warehouses in new locations as a means of still reaching consumers quickly but also keeping their hiring options open. For instance, the beauty supply company Sephora recently received approval for a warehouse in North Las Vegas, measuring 714,000 square feet with the capability to take on some 400 new hires once construction is completed in May 2019, according to Las Vegas television station KTNV.
When companies face increased competition for workers in today's job market, they would be wise to make sure they offer competitive salaries and strong benefits packages. Doing so can help employers attract entry-level workers and retain those employees for potentially years to come.