E-commerce driving warehousing industry
9/19/2018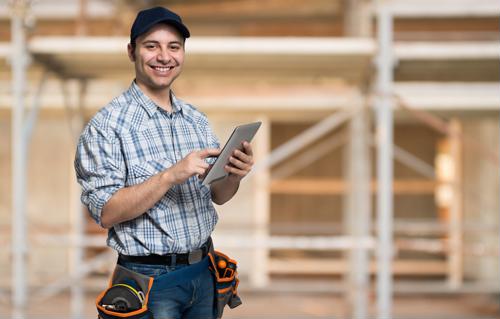 Over the past several years, the warehousing industry has boomed largely because of the widespread economic recovery and simultaneous growth in online shopping, paired with the promise of rapid delivery. Simply put, when consumers make an online order, they now expect it to be on the doorsteps within two days. That requires a lot of logistics infrastructure to support the evolving expectation.
That means there's a need for lots of new warehousing space, and an ever-growing population of people who can fill open warehouse jobs and make sure every order can be handled as quickly as possible, according to The Wall Street Journal. New industry estimates from CBRE, a commercial real estate company, suggests that the industry could need to hire as many as 452,000 workers across 2018 and 2019 just to meet current demand, which may be difficult thanks to today's low level of national joblessness.
However, the industry is expected to add about half of that number, and many companies are now opening facilities farther away from population centers to ensure costs for labor and space make business sense, the report said.
"Everybody is holding their breath because employment statistics are so tight these days," Spencer Levy, head of research in the Americas for CBRE, told the WSJ. "The bottom line is that being as close to consumers is a critical factor but if you can't service those consumers [with fully-staffed operations], then you have to move further out."
Another online retailer feels the need
Overstock, a big name in online shopping, recently announced that it would open a new warehouse in Kansas City, Kansas, as a means of meeting growing demand for two-day shipping services in the Midwest, according to Retail Dive. The space would allow the company to offer two-day shipping to more than 99 percent of all its customers in the continental U.S., and is set to open in October.
This is being done in an effort to keep up with Amazon - the undisputed king of online retail - as part of a plan that was first announced in May, the report said. The opening of the new facility is designed to come at the same time as Overstock's Anniversary Sale event, in hopes of luring even more business.
Just waiting for opportunity
Meanwhile, because of the extreme demand for warehousing space nationwide, more development companies are starting to put up facilities on speculation, knowing that there's a high likelihood they'll find someone to lease it in short order. In Houston, two developers just announced a project for a warehouse measuring 685,400 square feet, with a specific focus on e-commerce tenants, according to the Houston Chronicle. This is one of several spec warehouse construction projects in the greater Houston area recently, and the region's low vacancy rate suggests there might not be an end in sight for high demand.
When companies are trying to staff up their warehouse operations, it's vital that they offer higher pay and better benefits, especially in today's competitive job market. Doing so can not only help them attract workers, but retain them for the long term.