Helping warehouse workers make ends meet
9/27/2018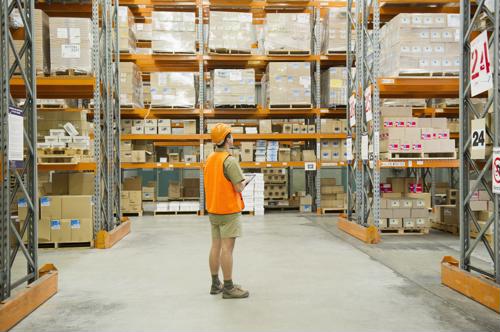 The booming economy and tight job market has been good news for businesses and workers alike, as improving bottom lines have led to higher pay in many industries. However, experts believe more can be done to ensure employees in warehouses in particular are getting a bigger piece of the pie as demand for logistics work keeps rising. Taking such steps can give companies a serious edge on the competition, especially in places where it's difficult to attract and retain workers already.
Only in the past several months has pay for warehouse workers been pushed up by the demands of the job market, marking a reversal of wages in the sector's stagnation for well over a decade, according to a new survey from ProLogistix. Today, nearly two-thirds of all warehouse workers earn at least $12 per hour nationwide, compared with just 26 percent who were being paid that much as recently as 2014, and 59 percent in 2017.
That trend seems to be due almost entirely to competition, as 61 percent of people taking warehouse jobs changed employers in the last year, the survey found. Of that group, about 1 in 3 got a raise of $2 per hour when making the switch.
Promising for workers
New data from CBRE shows demand for workers is only likely to grow - sharply - over the course of both this year and 2019, with companies likely to create some 452,000 new warehouse jobs in that time. The math behind this number is relatively simple: Developers are likely to build about 452 million square feet of e-commerce distribution space in the 24 months from the start of 2018 to the end of 2019, and about one staffer per 1,000 square feet is the norm for hiring in the industry.
Both that pace of development and hiring outstrips the average levels seen since 2013, as about 180,300 new workers have been hired per year in the sector since that time, the report said.
"Increasingly, development of e-commerce warehouses is contingent not only on close proximity to large customer populations but also on finding increasingly scarce labor," said David Egan, CBRE Global Head of Industrial and Logistics Research. "Warehouse users will want to ensure that access to qualified labor is a priority in their considerations for expansion. Several markets, especially those with strong population growth, offer ideal conditions for staffing up distribution and fulfillment centers."
Some markets more than others
Of course, this kind of need for workers will not be created equally across the whole country, and places just outside big cities are typically seen as fertile ground. As a consequence, it should come as no surprise that about 900 warehouse jobs are currently open in the Clear Lake, Texas, area, because it's about 40 minutes outside Houston, according to Patch. Companies of all types are now hiring for eager warehouse workers there, and likely willing to pay higher hourly wages as a result of the competition.
Firms should also make sure they're not only providing higher pay these days, but also better benefits. If workers are already willing to switch jobs to get higher pay, more may need to be done to retain them for the long term.