Pennsylvania could raise minimum wage this year
1/3/2019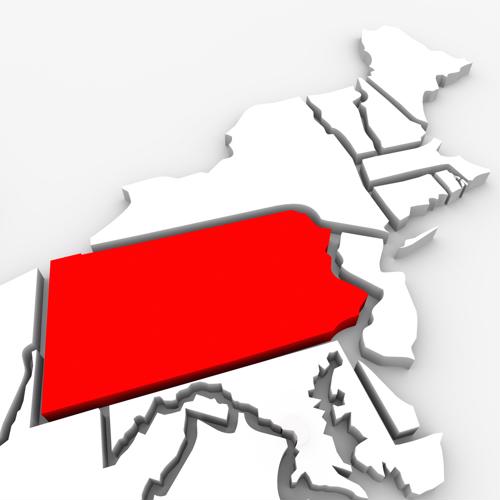 A number of cities and states voted to raise their minimum wages at the start of 2019, so workers are already enjoying the fruits of those regulatory changes. However, there are still many parts of the country where, despite a strong public sentiment, the minimum wage hasn't gone up at all in recent years. One such state is Pennsylvania, where the minimum is still in line with the federal level of just $7.25 per hour, in spite of the fact that all the states bordering it are now well beyond that level.
With that in mind, it seems Gov. Tom Wolf, who was re-elected in November, has plans to more aggressively pursue a higher minimum wage for workers in the Keystone State this year, according to The Associated Press. Whether that can actually happen given some of the opposition he is expected to face is very much up in the air, but with neighboring states turning up the pressure with higher minimum wages of their own, there may be greater impetus to get something done.
That may be especially true because Wolf won his re-election bid in a landslide, with 58 percent of the vote, as he ran on rhetoric around a higher minimum, the report said. Specifically, Wolf supports a minimum of $12 per hour, and already issued an executive order to pay state employees that much.
Getting out in front of it
However, Philadelphia - the state's most affluent and populous city - is already getting in on the trend of trying to increase pay for at least some of its lowest-earning workers, according to Penn Live. In late 2018, the Philadelphia city council voted to raise the minimum wage for city employees to $15 per hour, in addition to another worker protection: a fair scheduling law requiring large employers (with at least 30 locations or 250 employees) to let workers know their schedules at least two weeks in advance.
State political experts believe the Keystone State as a whole could adopt the fair scheduling rules. If that happens, it could be a harbinger for good news on the minimum wage front as well, the report said. That's especially true as more Democrats were elected to the state legislature (12 seats were flipped blue in the House, five in the Senate) along with Wolf's re-election.
Why it's important
All the changes to minimum wages in other states certainly haven't passed unnoticed by advocates and lawmakers in Pennsylvania, according to Pittsburgh television station KDKA. Currently, the state lags behind the rates of 29 others, including regional neighbors like Maryland, New York, New Jersey, Ohio, Delaware and Connecticut.
When employers pay the minimum wage in one state and those just across the border or a short drive away are required to go well above that level, it puts the first group at an extreme disadvantage when it comes to attracting and retaining talent. As such, higher pay and better benefits are must-haves for any job offerings these days.