Federal $15 minimum wage bill on the way
1/17/2019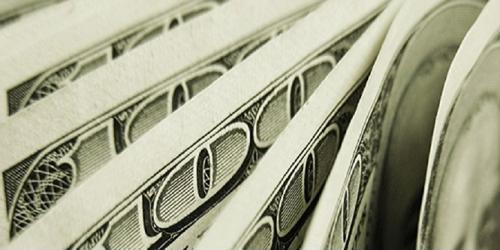 Calls for an increase in the federal minimum wage have reached a fevered pitch in the U.S. over the past few years, as the "Fight for 15" movement has gained significant support among the general public as well as lawmakers. Now, it looks as though the idea is going to be brought to the halls of Congress sooner than later, thanks to one of the nation's most popular politicians.
U.S. Sen. Bernie Sanders, who is mulling a run for president in 2020, recently revealed that he has plans to introduce a co-sponsored bill to raise the federal minimum wage for the first time in nearly a decade, according to CNBC. In doing so, he called the current federal minimum a "starvation wage," as the $7.25 per hour bottom limit isn't enough to cover basic expenses in just about any part of the country.
It's worth noting that since Sanders will be introducing the bill into the Senate, it is unlikely to get anywhere any time soon, but momentum is certainly building behind the idea of paying low-earning workers more for every hour they work, the report said. After all, 29 states plus the District of Columbia have since set their own minimum wages higher than the federal level, and many major companies are even independently adopting $15 as the baseline.
What's the benefit?
As of the start of the new year, 19 states across the country instituted at least some increase in their minimum wage - most with an adjustment for inflation or the cost of living, but some by far more significant margins, according to the Economic Policy Institute. Some of those increases were as little as five cents per hour (in Alaska), but others ranged as high as New York City's $2 hike.
Altogether, about 5.2 million workers across the country got at least some increase in their take-home pay per hour of work, amounting to pay raises of between $90 and $1,300 for the year, the report said. Nationwide, five states saw minimum wage hikes as a result of recent legislation, six by ballot measure and eight via inflation adjustment.
What's at stake
A recent examination of Buncombe County, North Carolina - which is home to the city of Asheville but few other well-known municipalities - found that the cost of living in the area was close to double the state's minimum wage of $7.25, according to Blue Ridge Public Radio. After an adjustment for inflation, the region's cost of living for people who don't get health care through their jobs grew to $13.65 per hour for 2019, and $12.15 for people who do get employer-sponsored care. These conditions mean that many people who earn the minimum wage will have to work more than 75 hours a week to make the same amount as a 40-hour job that pays $13.65.
With all these issues in mind, it's increasingly important for employers to make sure their workers get the chance to earn a strong living wage. Offering higher salaries and better benefits packages is vital to attracting and retaining talent in a low-unemployment environment.