Cities continue approving warehouse construction projects
1/17/2019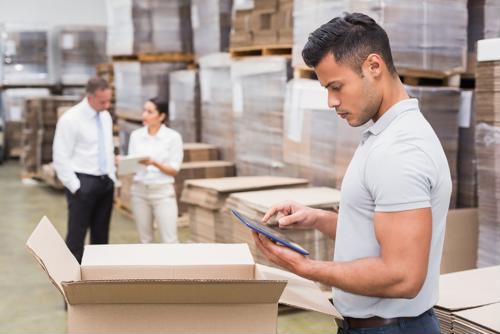 Across the U.S., warehouses have been going up quickly, especially in regions near major cities. Even after years of improvement, the industry is still going strong and is seen as a major job creator, with many such construction projects resulting in hundreds or more permanent positions. To that end, it should come as no surprise that many municipalities continue to approve warehouse construction efforts.
In Montgomery, New York, about two hours north of New York City, the town's Industrial Development Agency recently announced it would schedule public hearings to discuss a pair of warehouses that may be built within its borders, according to the Middletown Times Herald-Record. The hearings have to be held, by law, because both companies behind these proposed sites - each of which will measure more than 1 million square feet if approved- will be seeking property and sales tax relief with the town, each valued at more than $100,000.
One of the warehouses will come with an projected price tag of some $75 million, and the process of getting everything approved is expected to come to an end by March, the report said. The other, slated to measure 1.3 million square feet, will be upgraded because its existing warehouse in a nearby city is not big enough for its purposes anymore. The latter company currently has 340 employees, but wants to increase that number to as many as 650 in the next few years.
Farther south
Meanwhile, in Burlington Township, New Jersey - just outside Philadelphia and right off the New Jersey Turnpike -, local officials recently gave preliminary approval for a warehouse that's planned to measure some 486,000 feet, according to the Burlington County Times. When finally approved, construction can begin on the site, but the warehouse is being built on speculation, as there is no tenant (or tenants) ready to occupy the finalized building.
One of the potentially big hurdles for that final approval, however, is local concern about the traffic it would cause, as the town has been trying to deal with growing snarls already, the report said. One example of the potential solution is that tractor trailers will not be allowed to turn right out of the property. The good news for the project is that the town's planning board approved the deal unanimously.
Not deterred
In Joliet, Illinois, there has been so much warehouse construction in recent years that there was some concern of overbuilding, but the interim city manager recently signaled that there is no expected change to stop approving such projects any time soon, according to the Joliet Herald-News. There are currently plans in place - to be voted on by the city council - to build a pair of warehouses measuring 1.5 million square feet each, despite the fact there are already a number of such businesses located near Interstate 80, which runs through Joliet.
When companies are putting up more warehouses, that necessarily requires everyone in the local industry to start offering higher pay and better benefits to keep up with the competition.