Montana poised to raise minimum wage
10/2/2019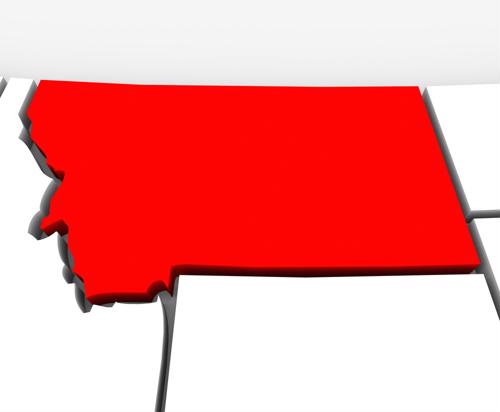 Across the U.S., many states have tied their minimum wages to the cost of living, allowing low-paid workers to get at least a modest raise on an annual basis. Montana is just such a state, and recently announced it will boost the minimum wage slightly at the start of 2020.
In late September, Montana Gov. Steve Bullock revealed that the lowest-paid workers in the Treasure State would see their wages rise by 15 cents per hour at the start of next year, to $8.65, according to the Montana Department of Labor and Industry. This will lead to a pay increase for about 10,200 workers statewide, representing roughly 2.2% of the entire Montana labor pool.
"Montana has the sixth fastest wage growth in the nation over the past decade, and we must build on this trend by continuing to create good-paying jobs, supporting Montana businesses, standing up for employees who negotiate for better pay, and increasing opportunities to pursue education or in-demand skills," Bullock said in announcing the increase.
The legally mandated cost-of-living increase first came into effect more than a decade ago, and Bullock helped lead that charge long before he was the state's governor, the report said.
Proportionally smaller
While this is an increase that should put an extra $6 per week in workers' pockets, it's smaller in both dollar value and proportion than the cost-of-living wage hike seen at the beginning of 2019. In 2018, Montana's minimum wage stood at just $8.30 per hour, but rose this year to $8.50, putting it considerably above the federal minimum of just $7.25, according to Bullock's office.
Interestingly, though, only about 8,200 Montanans - representing 1.8% of the total workforce - got a wage hike at that time, indicating that more people were earning in the $8.50 range to begin with. Those roughly 2,000 workers will now get a wage hike for what would be the first time in years.
The whole state is doing well
This all comes at a time when Montana has seen its unemployment rate slide for five consecutive months, indicating employers likely won't feel too much of a pinch from this mandated increase. Bullock's office further noted the Treasure State's unemployment level stood at just 3.6% through the end of August, the latest month for which data was available. That number was notably below the 3.9% unemployment rate seen in the entire U.S.
Overall, the state added about 700 jobs in August, of which all but 100 were in the private sector, the report said. With those increases came news that Montana continues to be a national leader in terms of increasing median household income, meaning more consumers and businesses alike will be in a position to succeed as the economy remains strong.
With all this in mind, it's vital for companies in Montana and beyond to make sure they are offering their employees - both those already on the payroll and new hires - strong salaries and excellent benefits. This helps keep employee engagement going strong and ensures the company faces less turnover as competition for top workers continues to heat up.