5 ways to avoid warehouse worker burnout
10/7/2019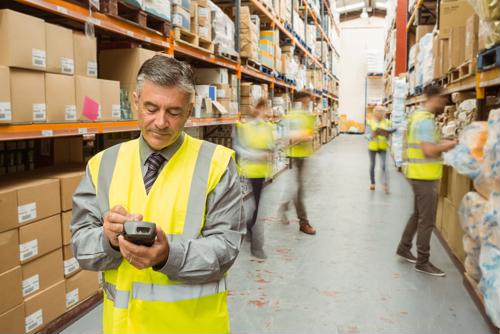 With the holiday season rapidly approaching, there's no shortage of concerns for the average warehouse manager to tackle. One area of focus that often gets overlooked, however - and which could actually be quite important as activity and seasonal hiring ramps up - is worker burnout.
The physical rigors of many aspects of warehouse work can lead to both physical and mental fatigue, and organizations would be wise to help their employees avoid burnout. Doing so can have a serious positive impact on your bottom line, because employees who aren't overworked tend to be more engaged.
1) Keep shifts from being overly long
While it can be tempting to have employees work longer shifts for fewer days, it may not actually be a good idea, according to Modern Distribution Management. The reason why is simple: Employees may be quite effective for the first eight or 10 hours of a shift, but anything beyond that is likely to provide diminishing returns, both on that day and over the course of the coming months.
2) Use technology
Any steps companies can take to make sure the physical demands of warehouse work are kept to a minimum can help avoid physical burnout, Modern Distribution Management added. Something as simple as rearranging the warehouse so pickers or packers have to take fewer steps every day or don't have to be standing 100% of the time they're on the shop floor can go a long way toward keeping them in good shape.
3) Build more breaks into the day
Just like it's wise to keep workers from putting themselves through the wringer over a long day, it's also important to make sure they get more frequent breaks than is legally required, according to Employment Law Handbook. Something as simple as giving one extra 15-minute break, or allowing a longer lunch period, can help your employees avoid the mental burnout that comes with standard warehouse work.
4) Keep an eye on them
When you're trying to ensure you stop worker burnout before it starts, a key component of the effort is training managers to spot signs of such mental and physical fatigue and empower them to address it - in a positive way, Employment Law Handbook noted. If they notice workers showing the classic symptoms of burnout, they should pull that worker aside and see if they can find a solution that will allow the employee to recharge a bit, whether that's as simple as an extra break or changing their role slightly to better accommodate their needs.
5) Keep overtime opportunities limited
At this time of year, and especially with some seasonal employees trying to make as much money in a few months as possible, many workers may be looking for overtime, according to Money Crashers. You can certainly accommodate them on this front, but you don't want to let someone go overboard and work 60 hours a week. No matter how much you might need the help, there is a point at which burnout ensures the return on that overtime investment isn't strong enough to justify the cost.