More seeing need for minimum wage above $15
11/8/2019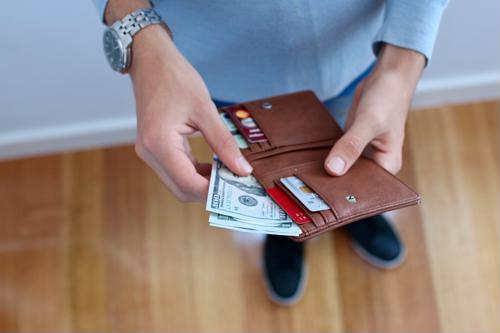 There is a seemingly ever-growing national push to establish new state or national minimum wages of $15 per hour. However, in some parts of the country there is increased recognition that even $15 may not be adequate to fully support families, especially in places with a high cost of living. For that reason, many city governments and even corporations with large footprints in highly urbanized areas are increasingly going above and beyond that level.
In Seattle, for instance, employers with more than 500 employees are already required to pay a minimum wage of $16 per hour and because of cost of living adjustments, that number will rise to $16.39 next year, according to local television station King 5 News. Meanwhile, smaller employers will see their requirement rise from $15 to $15.75, though there is flexibility around that based on whether employees are tipped or receive payments toward health benefits worth at least $2.25 per hour.
This comes as the rest of Washington will see its minimum wage rise to $13.50 from the current $12 per hour, the report said. However, data suggests the average cost of renting a two-bedroom home anywhere in the state costs close to double even the increased minimum.
Across the country
In Charlotte, many employees of the city's government recently also got a raise to at least $16 per hour, and Bank of America - which is headquartered in the Queen City - pays its workers a minimum of $17, according to local public radio station WFAE. A number of other major employers in the city pay their workers a minimum of $11 or $12 per hour, as well.
Unlike the state of Washington, however, North Carolina does not have its own minimum wage, abiding instead by the federal level of just $7.25 per hour, and not even all Charlotte municipal workers - who are technically employed by third-party companies - make the $16 level, the report said. The broad understanding among these organizations seems to be that it's critical to pay workers a higher minimum than is required by law to ensure employees can make ends meet.
"If you have a bunch of people who are unable to pay their bills or are unable to be with their kids because they're working multiple jobs, we're paying for that somewhere," Charlotte City Council member Braxton Winston told the station.
Getting ahead
Bank of America instituted its higher minimum wage as part of a longer-term effort to make sure it could compete for talent, and already finds that the initiative may not go far enough, according to CNN Business. Originally, it was supposed to provide a minimum wage of $20 per hour by 2021, but that number will be in place by the end of the first quarter of 2020 instead. The reason why is simple: In a low-unemployment environment, the company will need to do more to compete for workers even at the entry level.
Likewise, many other companies would be wise to ensure their salary offerings - as well as benefits packages - are strong enough to both attract and retain skilled workers on an ongoing basis.