6 ways to improve your warehouse's security
11/11/2019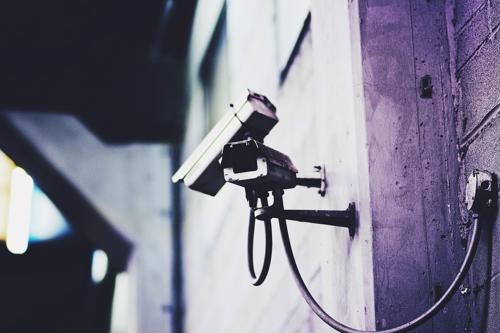 Every company, regardless of industry, should be concerned about the security of their facilities and valuables. However, there's a difference between that and actually prioritizing these issues - particularly in warehousing. Not only do companies often have massive facilities that need to be monitored for safety and security on an ongoing basis, but those facilities also typically house items collectively valued in the millions of dollars.
How can your warehouse get a better handle on security? The following tips should help:
1) Let there be light
Simply put, there should not be any area of your warehouse or its surrounding property (parking lots, break areas, etc.) that is not well-lit and highly visible at all times, according to Xpanda Security Gates. This discourages theft and other bad actions because there are no "darkened corners" or places that are not easily monitored in which such activity could take place.
2) Keep the entry points secure
Perhaps the simplest way to keep out anyone who shouldn't be in your warehouse is to make sure all doors and windows are secure, Xpanda Security Gates advised. That means talking to employees about the importance of keeping ground-level windows closed and locked, and doing the same for doors - especially after work hours. All too often, loading dock doors or other entry ways are left propped or wide open.
3) Keep valuables locked up
While it's impossible to lock up every item and piece of equipment in your warehouse, those that are most valuable should have an extra layer of internal security, according to MPS Security. Whether that means keeping them in a separate, locked room or installing a mechanism on a container specifically for them, added vigilance is always a good idea. Likewise, ensure all keys to your company's vehicles are locked away when not in use.
4) Give access only when needed
Part and parcel with locking things up is making sure only authorized personnel can access them, and only on an as-needed basis, MPS Security added. While it's often more convenient to make it so anyone can grab the keys to a forklift or the keycard to swipe into a secure room, that's not best practice around security.
5) Install the right equipment
No one is going to know your safety needs better than you, so it's critical to consider what unique challenges you face, and move to address them, according to Safe and Sound Security. For instance, some warehouses may not need to install security cameras, while doing so is a must for others. This can also be true of security fencing, high-tech door locks and so on.
6) Regularly review standards
No matter how many features you install, your warehouse is only as secure as the people upholding your internal safety standards, Safe and Sound Security noted. As such, it's vital to review how those standards are being upheld on a regular basis, identify any potential kinks in the system and address them as needed.