Is Wisconsin setting ball in motion for $15 minimum wage?
11/13/2019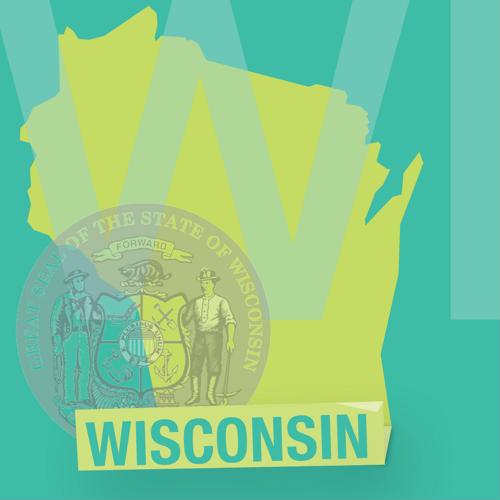 There is a broad understanding across the country that the current federal minimum wage simply isn't enough for people to live on. In the dozens of states that do not have a minimum of their own, above and beyond the federal level, there is a growing demand for higher pay, and increasingly, lawmakers are receptive to such sentiment.
In Wisconsin, for example, Gov. Tony Evers recently said he would like to see employees of the state government paid at least $15 per hour, as part of a two-year plan to increase hourly wages, according to the Milwaukee Journal Sentinel. That would be done alongside two separate pay hikes of 2% each, minimum, in January 2020 and 2021 for all state employees.
Some employees, such as correctional workers, would get even stronger raises under the new state budget, the report said. Meanwhile, these increases would go into effect even earlier at the state-run University of Wisconsin-Madison, by spring 2020. UW-Madison Chancellor Rebecca Blank noted such an increase is "a key part of our strategy for helping the university recruit and retain high-quality workers."
Taking the next step
It should come as no surprise, however, that some legislators aren't content to merely raise the minimum wage for state employees, and want to extend such benefits to all workers in Wisconsin, according to the Badger Herald. State Rep. Melissa Sargent, a Democrat representing Madison, has introduced minimum-wage increase bills in the past and continues to push for increases.
"Getting by on $7.25 an hour is not possible in Wisconsin, regardless of where you live," Sargent told the newspaper.
Why it's important
Like other states where manufacturing once had a strong presence, many in Wisconsin are struggling to get by on low-wage jobs, with the total number of "asset-limited, income-constrained, employed" households rising 2% from 2010 to 2016, according to the latest ALICE report from the United Way Wisconsin. That includes about 1 in every 8 homes living in poverty, and more than 1 in 4 just above that threshold. All told, that amounts to nearly 2 in 5 households, or more than 2.3 million.
The problem is particularly prevalent among households headed by people over the age of 45, and especially impactful for senior citizens, the report said. The number of households over 65 who fell under the ALICE threshold jumped 23% in the six-year period, well above the 5% increase seen for households headed by people between 45 and 64. Younger demographics actually saw slight declines in these economic issues.
This all comes as the cost of living in Wisconsin increased roughly 24% for single adults from 2010 to 2016, rising to nearly $20,000 just for basics, the data showed. For families with two adults and two kids, that number was closer to $62,000 - up 18% over six years.
For all these reasons, it's vital for businesses in Wisconsin and beyond to make sure their wage offerings - and benefits - are as strong as possible. Doing so is vital to attracting and retaining talent.