Demand for warehousing space, labor reaches fever pitch
11/14/2019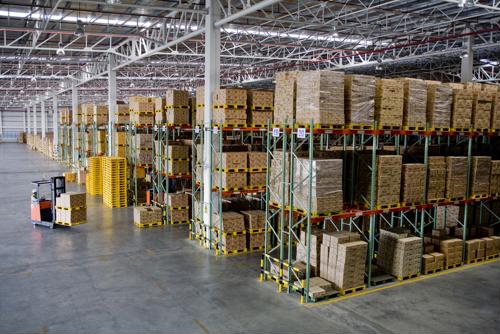 The logistics industry as a whole has taken huge strides in recent years, with demand for shipping and warehousing fueling a massive surge in business activity. That surge, in turn, has prompted more companies to expand to more locations and hire more workers than ever before, and while demand for these services hasn't slowed much, logistics firms are running up against shortages of both space and labor these days.
In the third quarter of the year, companies purchased some 41.2 million square feet of industrial warehousing space across the U.S., a number that was down 23% from the previous three months, and more than half on an annual basis, according to Transwestern. However, experts were quick to point out that the declining activity in the sector was not a result of a lack of interest, but rather a lack of available space suitable to companies' needs.
Indeed, builders are pushing construction at a fevered pace, and while vacancy rates in the U.S. are now at 5% - up for three straight quarters - the vast majority of unleased warehouses are older and do not fit the needs of modern logistics operations, the report said.
"While that results in what appears to be increased availability at the national level, the scarcity of functional space in prime locations is slowing absorption," said Matt Dolly, Transwestern's research director in New Jersey. "Users are committing to lease newer, more efficient properties even before construction has started rather than take an aging alternative in a less desirable location."
The labor problem
This is an issue in part because nearly 4 in every 5 logistics firms say they are looking to expand operations within the next 12 months, up 3% from a year ago, according to Modern Materials Handling. However, half of respondents said they're having a hard time attracting and retaining a set of well-qualified employees. This problem was particularly common when it came to supervisors, with more than 1 in 3 feeling they were hard to find and keep around - that number was up from slightly more than 1 in 4 last year.
Meanwhile, only 1 in 7 warehouses cut staff to save costs, down from almost 1 in 4 a year ago, the report said. More than double that number - 30% - plan to add more staff in the year ahead.
Increased competition
This all comes at a time when it's not just American logistics firms that have designs on expansion, according to Market Reports World. The global leasing market for warehousing and storage space is expected to grow at a compound annual growth rate of almost 6.8% from 2019 to 2022.
For all these reasons, companies in the sector may need to be a little more judicious about their approaches to both space and talent, especially as competition heats up. Where workers in particular are concerned, it's a good idea to make sure they are offered high pay and excellent benefits to bring them in initially and keep them from looking elsewhere for work.