5 warehouse training tips for the new year
12/11/2019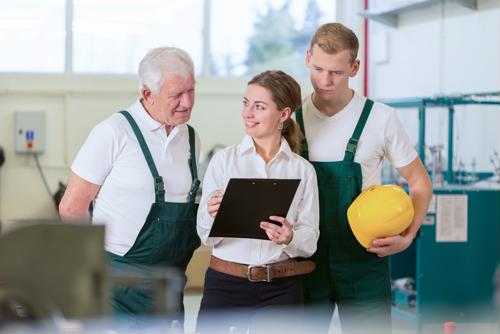 Many companies are already making plans to hire as the new year begins, and if you're included in that group, you might want to start thinking about better ways to train your new and current staffers. Doing so can help ensure easy onboarding and that your entire team knows exactly what you want or expect from them in the future.
With that in mind, the following tips should help boost the effectiveness of your orientation and ongoing training efforts:
1) Focus on reducing errors
Perhaps the single biggest problem many warehousing operations face is that small errors can add up to big problems, according to KMI Learning. Even one picking mistake can lead to costly returns and time spent remediating the mistake rather than focusing on future business and ongoing order fulfillment. Give your employees the training and tools they need to cut error rates, and all involved will have a better time.
2) Introduce more KPIs
One of the best ways to ensure you understand all that's going on - and that workers know what you're keeping track of - is to make clear that you have a set of key performance indicators you will look at regularly, KMI added. When workers know what those KPIs are, they are more likely to give you the kind of performance on a day-to-day basis that results in better numbers - and thus more efficient operations.
3) Make sure management is engaged
It's all well and good to hammer home a number of wants or needs for your staffers, but if your managers don't know what those are - or aren't particularly motivated to stress them regularly - at least some of the benefit could be lost, according to Kane is Able. For that reason, management should be just as involved with these training efforts as the people they oversee, so everyone is on the same page.
4) Talk about your goals
It's not always enough to simply tell workers what you're looking at or the results you want from them - often, you will need to talk about what you're striving for as an organization as well, Kane is Able advised. Explaining what the end goal of a given training exercise is, along with how that goal can be achieved and why you want to get to that point, will help make sure all involved understand what's at stake going forward.
5) Listen to workers
Often, it can be difficult for managers to truly understand how effective training sessions are, so it's important to debrief the people who went through them shortly after the fact, according to Engagement Trends. Getting people to talk about what they may have liked or disliked about a given training session could help unlock the most effective way to train your workforce. If even a small number of employees say they really engaged with one particular exercise, that might be a good indicator you're on the right track.