6 tips to keep employee morale high during holiday rush
12/16/2019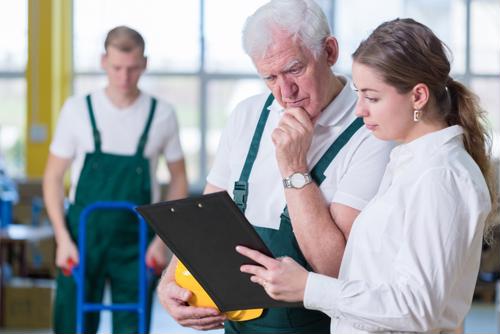 With Christmas just over a week away and many logistics firms are working around the clock to make sure all orders are fulfilled in advance of the holiday itself. This is easier said than done, of course, but it certainly pushes employees and the entire company, both physically and mentally. For that reason, it's important for managers to do more to make sure their workers aren't stressed and worn down as the big day approaches.
The following tips should help them get a better handle on keeping employees happy this holiday season:
1) Set goals - but don't go overboard
Perhaps the best way to ensure success for managers when it comes to having their employees meet goals is to clearly define what those goals are, according to Entrepreneur magazine. When they're quantifiable and, more importantly, reasonable asks, the goals you set for employees will give them something to work toward, and a sense of accomplishment when they finish their work for the day, week or whole season.
2) Give them time to breathe
A problem many employees run into at this time of year is that the physical and mental demands of their jobs can be draining, to say the least, Entrepreneur said. For that reason, it's important to give them a little extra flex time in their schedules so they can take a break and collect themselves when demand is strong. While no one wants to lose productivity, allowing more break time is often important for long-term job satisfaction.
3) Recognize their accomplishments
When employees are able to hit their goals, either individually or as a team, make sure they're getting the due credit, according to Fingercheck. That could be as simple as publicly recognizing top performers in team meetings, or providing financial incentives or gifts to them instead. As long as it's clear why they're being recognized, they'll be happier and their coworkers may be more motivated to work even harder for you.
4) Give them some free refreshments
Spending a little more money on snacks and beverages at this time of year is always a good idea, Fingercheck added. The Christmas rush is often a physical grind and you don't want workers putting themselves in a position where they're hungry or thirsty but trying to push through. Giving them some refreshments - without having to buy from the snack machine in the break room - is a great perk.
5) Allow for flexible hours whenever possible
People have a lot of commitments around the holiday season and while that doesn't mean they can miss out on important work, managers should be a little more forgiving as long as those workers are in good standing, according to Mashable. If someone needs to take a couple hours off to go to a child's Christmas play, for instance, give them the flexibility to do so with the understanding that they could make it up within the next few days.
6) Solicit feedback
As with anything else, you should regularly check in with your employees to understand how they feel or what they may need, Mashable advised. Doing so could help you understand an issue you may not have even known was an issue in the first place.