5 ways to more effectively retain seasonal employees
12/19/2019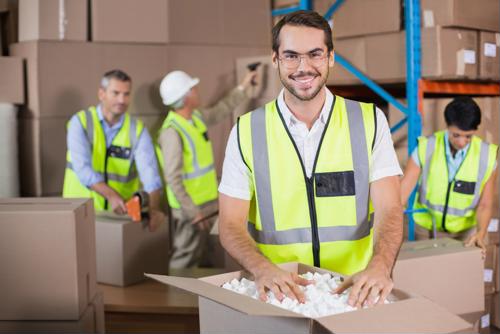 The end of the holiday season is approaching and many of the seasonal hires your logistics company made are likely working out quite well. If you would like to retain some or all of these valuable workers for the long-term, you might have a bit of legwork to do, especially because these newly skilled-up employees may suddenly have more job options available to them than they did before you hired them.
The following five tips should help you more effectively retain your top seasonal workers:
1) Maintain a great workspace
Seasonal employees may be comfortable working in cramped or untidy areas around your warehouse on a short-term basis, but they probably wouldn't be all that happy to do so going forward, according to Logistics Viewpoint. As such, now is the time to revamp workspaces so employees have no complaints about the conditions they work in - and are, in fact, happy to continue doing so.
2) Make it a community
The more you can do to encourage teamwork and camaraderie among your employees, the more likely seasonal hires will be to stick around, Logistics Viewpoint added. It's always preferable to work with people you like, so finding the seasonal employees who not only have the skills, but also seem to fit in with the permanent crew, is a great avenue to pursue.
3) Give them plenty of perks
Even beyond the obvious pay bump and access to standard employee benefits that come with bringing a seasonal hire on for the long haul, companies may need to sweeten the pot, according to the Society for Human Resource Management. Extra perks like an employee discount (if your company also makes the products that flow through your warehouse) or helping them cover the cost of needed professional education or development can be a great way to entice seasonal workers to stay.
4) Be flexible
You will need to keep in mind that some people prefer seasonal work because it gives them more flexibility in their lives, so if you want to keep people around for the long run, you may need to be more willing to meet them halfway, according to Small Business BC. If people express reticence because they don't want to be nailed down for a traditional 9-to-5 job, giving them the chance to make their own hours - at least sometimes - can be just what you need to retain them.
5) Partner with other businesses that employ seasonal workers
Because of the reality around why people prefer seasonal work, you might also want to build relationships with other companies that hire seasonally at different times of the year, Small Business BC advised. That way, even if you can't get the employee to come on full-time, you can give them the chance to move between your company and one or two others, and increase the chances that they will keep coming back every time you need seasonal help once again.