Minimum wage on the rise in many states
12/26/2019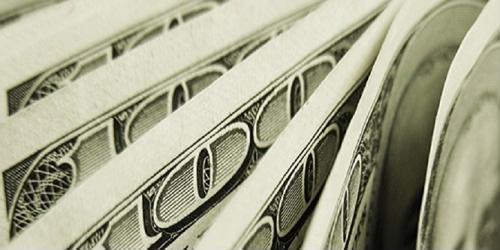 The start of 2020 is nearly here and with it comes a plenty of pay raises for millions of the nation's lowest-earning workers. A large number of states and individual cities will soon raise their minimum-wage requirements, whether through automatic cost-of-living adjustments or more cut-and-dried legislative changes, but both will likely provide more material support for many Americans.
For instance, the number of cities and counties across the country mandating a $15 minimum wage will increase from 16 to 32 in the new year, according to USA Today. That includes major metro areas like Washington, D.C.; Los Angeles; and South San Francisco. Meanwhile, many more cities and states are on track to numbers close to $15 even if they won't reach it in 2020.
Altogether, 72 areas - 24 states and 48 cities or counties - will see at least some increase in the minimum wage next year, the report said. These changes will bring the total number of states no longer adhering to the federal minimum of just $7.25 per hour to 29. That's 58% of states, but people there make up 61% of all working Americans.
Expanding overtime pay and paid leave
Meanwhile, the federal government is increasing the population of people who are eligible for overtime pay as long as they are salaried workers, according to MarketWatch. Starting on Jan. 1, workers earning up to $648 in salary per week (almost $33,700 per year) are eligible to receive overtime pay - that is, time-and-a-half - for every hour they work over 40.
That's an increase of $196 from the previous limit, the report said. Previously, the cutoff for time-and-a-half eligibility was people whose salaries were just $23,660 or less. It's expected that this change will impact as many as 1.3 million Americans, generating nearly $299 million in additional pay for those workers.
In addition, federal workers will receive 12 weeks of paid family leave beginning later in the year, and the state of Washington will enact a similar measure, the report said. This will be a benefit extended to millions of Americans, whereas only about 1 in 6 workers currently have any kind of family or maternity leave guaranteed to them by law.
Breaking it down
With all these increases across the country, it's worth noting that workers will be earning $10 or more per hour after the start of the new year in more places than ever before, according to Houston television station KTRK. In all, 15 of the 24 states raising their minimum wages at least somewhat will be above that number. However, there will still be some built-in provisions at the state or local levels that allow disparate pay levels for workers at businesses of certain size or work in specific professions.
With all this in mind, it's vital for companies to make sure that even if they have no minimum-wage workers on staff, they are still increasing pay - as well as benefit offerings - commensurate with their local- or state-level increases. Doing so helps them remain competitive in what continues to be a tight labor market, all of which will help to attract new hires and retain top talent.