Eastern Pennsylvania still sees plenty of warehousing interest
2/25/2019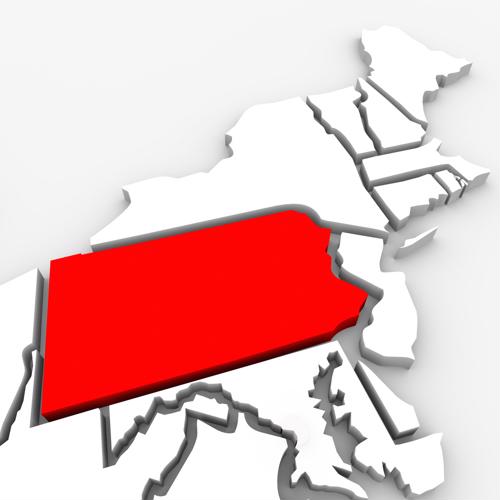 Pennsylvania has been one of the most common places for warehouse construction, expansion and hiring in recent years. That's because the Keystone State is within a day's drive of the vast majority of U.S. and Canadian population centers and has several major highways running through it. Despite all the growth, development for the industry is still going strong with little sign of slowing down.
In Lower Macungie, Pennsylvania, for example, the township commissioners recently approved a plan to build a massive warehouse - measuring some 900,000 square feet - and campus for the company Air Products, according to the Allentown Morning Call. The site will be developed by a property trust that has already built three other warehouses in the area, and groundbreaking will likely happen in the spring.
While the town hoped to keep the land as a massive parcel of green space, warehousing demand is so great that it has become financially unfeasible to keep it undeveloped, the report said. As part of the deal, the property developer will be required to plant large numbers of trees and shrubs on the site once construction is complete, to help rebuild some of the lost natural ecosystem.
Big changes?
In nearby Plainfield Township, a development company recently acquired an existing industrial property called the Wind Gap Logistics Center for more than $41 million, the Morning Call further reported. This site contains three different buildings, with a large percentage of its footprint already leased to the medication giant Teva Pharmaceuticals. Nearly another 163,000 square feet is still available for lease, however.
The site is likely to be popular among prospective tenants because of its proximity to Route 33, as well as Interstates 78 and 80, the report said.
"Wind Gap Logistics Center represents the idyllic formula for success throughout the critical logistics corridor in Eastern Pennsylvania," CBRE vice chairman Mike Hines said in announcing the deal, according to the newspaper. "Premium specifications, flexible design, institutional development management and immediate highway interchange access combined to fully capitalize on the Lehigh Valley's evolving symbiotic relationship with the New York Metropolitan region and its ports."
Going up
In Philadelphia, an existing large industrial space was also the focus of a rehab effort, according to ENR Mid-Atlantic. The space measured 350,000 square feet and was considered to have a good base growth, and recently added some 300,000 square feet of office space above the footprint, making it more attractive to potential occupants.
"It was so structurally sound, it was no problem adding five stories," Jay Persico, project manager at the developer's property management company, told the site.
Companies in the region would be wise to take all this additional work in the industry as a sign that it's time to boost the quality of salary or benefits offerings. When businesses can do so effectively, they stand a much better chance of both attracting and retaining talent in increasingly competitive markets.