New Hampshire inching closer to minimum wage hike
2/28/2019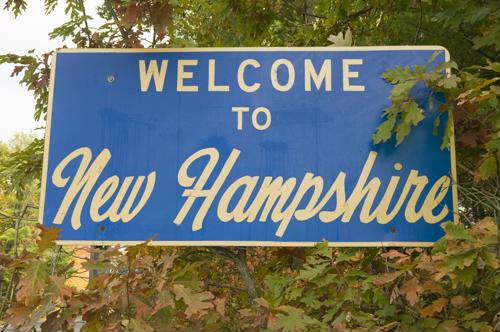 Many states in New England have minimum wages above and beyond the federal level, but currently, New Hampshire is not one of them. That may soon change, as lawmakers in the Granite State are now considering a number of bills that would substantially raise the minimum to be more in line with those of its neighbors.
One such bill would immediately raise the state's minimum to $10 per hour, and then leave it alone, while two others would more gradually increase it, according to New Hampshire Public Radio. The first is more conservative, with a slow increase to $12, while the other follows the national trend of a $15 minimum.
"There may be some place in the United States where $7.25 an hour provides any kind of adequate compensation, but New Hampshire ain't one of those places," Rep. Peter Schmidt, a Democrat from Dover who is sponsoring the quick jump to $10, said during a hearing before the House Labor, Industrial and Rehabilitative Services Committee, according to NHPR.
This comes as all three of New Hampshire's bordering states have recently taken strides to boost their own minimums, the report said. To the west, Vermont's level is now $10.78 and tied to inflation. To the east, Maine hiked its own salary floor to $11, and down south, Massachusetts is now on a path to $15 per hour. The Granite State's minimum is in line with the federal level of just $7.25.
More specifics
Currently, New Hampshire is one of only six states where the federal minimum is the prevailing labor rule, according to New Hampshire Business Review. Under one of the proposals now being considered, even teen workers would earn a training wage above that level, of $8.50 per hour, and tipped workers would earn a minimum that was somewhere between 45 percent and 60 percent of the overall minimum, which would rise to $12 by the beginning of 2021.
The other longer-term proposal, meanwhile, would hike the minimum to $12 per hour in 2020 and then increase slowly to $15 by 2024, the report said. Both rollout-style increases would then tie the minimum to the cost of living. However, even those hikes may not be enough because the actual cost of living in the Granite State is only as low as $18 per hour today, depending upon the county.
Across the border
While New Hampshire weighs its options, Vermont isn't content to rest on its laurels, with lawmakers there once again introducing a $15 minimum wage bill of their own, according to the Vermont Digger. Under such a proposal, about 66,000 people in the state would see their wages rise, more than 10 percent of the state's current population.
Two of the Green Mountain State's neighbors - New York and Massachusetts - are already on the path to minimum wages of $15 an hour, so regional pressures seem to be playing a big role in these efforts throughout New England.
When minimum wages are on the rise, employers need to do more to ensure they are not only keeping pace, but exceeding expectations. Higher salaries and better benefits are absolutely crucial to attracting and retaining talent in today's competitive employment market.