Northeast seeing more warehouse development
3/5/2019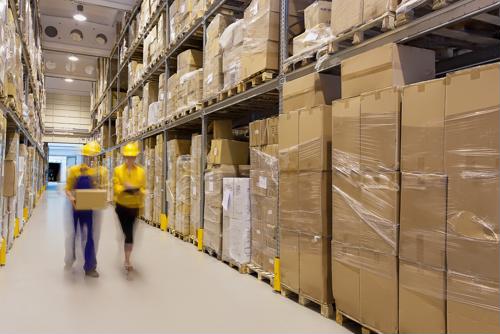 The Northeastern U.S. is home to a number of the nation's largest metro areas, and in close proximity to many more, making the region an ideal spot for development of more industrial spaces for logistics work. As such, many companies are investing heavily in the industry throughout states like Connecticut, New York, Massachusetts and New Jersey with little end in sight for these appetites.
In the Nutmeg State, warehouses have become one of the most common types of commercial construction projects in recent years, heralded by local and officials as growing increasingly important to the state's economy, according to the New Haven Register. The fact that the state is located more or less in the middle of Boston and New York, as well as Philadelphia a little farther south, makes it particularly attractive to developers, many of which are more than happy to build on speculation and wait for a tenant to emerge.
However, many want to have a say in what goes into the interiors of the buildings, so a number of spec projects start with the outside and then collaborate with future tenants to complete the project, the report said.
"These users want to design the buildings to their needs and exact specifications," Christopher Metcalfe, first vice president with CBRE/New England, told the newspaper. "In the end, it's more cost effective for them and works out better."
On either side
If things are heating up in a state between two more populous areas, it should come as no surprise that industrial conditions are also bubbling in both Massachusetts and New York themselves. A logistics company recently closed two separate deals on industrial sites in Boylston, Massachusetts - less than an hour west of Boston - and the Bronx, a New York City borough. Each have easy access to a number of interstate highways.
The Massachusetts warehouse measures some 362,000 square feet; the one in the Bronx is slightly larger at 366,000 square feet, the report said. The latter will be used as a "final-mile" distribution center for packages sent to addresses in and around New York City. The former will serve a similar role for Boston and, more often, its surrounding suburbs.
A changing situation
In New Jersey, one of the biggest names in banking is providing some $51.5 million in funding to refinance debt and provide more investment for a pair of logistics warehouses, according to the Commercial Observer. The deal for both sites, located on the same street in North Bergen, New Jersey, also included credit facility to build an additional logistics center on one of the properties.
With so much effort to put up and staff these types of facilities in the Northeast and beyond, companies in any region where the industry is burgeoning may need to do more to make sure they can stay competitive when it comes to attracting and retaining talent. Chief among those efforts, perhaps, should be boosting salary and benefits offerings for both new and existing employees.