Many would benefit from increase in Hawaii minimum wage
4/23/2019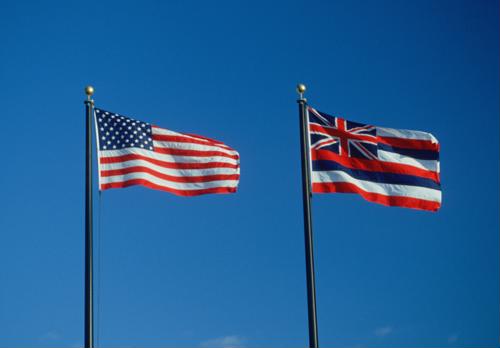 With minimum wages rising across the U.S., more Americans are being lifted out of dire financial situations to one extent or another, and simultaneously improving the economies in their areas. In the Aloha State, similar strides could be made if lawmakers follow through on the promise of bills recently introduced in the legislature.
One such bill would raise Hawaii's minimum wage to $17 per hour by 2024, a reflection of the incredibly high cost of living in the state compared with any other part of the country. Such a bill would raise take-home pay for low-wage workers by an average of nearly $4,400 above and beyond what they currently make per year, according to research from the Hawaii Appleseed Center for Law & Economic Justice. Altogether, some 269,000 people - about 40% of everyone working in the Aloha State - would get a raise from such an increase.
As with most other minimum-wage increase bills, this law would - if passed - boost the minimum wage over time, and even by the time the state was fully ramped up to $17 per hour, workers would have received an extra $1.3 billion in wages, the research showed. Currently, the state's minimum wage is just $10.10, with no automatic annual adjustments for the cost of living. To comfortably afford a one-bedroom home, however, the average worker would need to earn closer to $27.50 per hour, meaning minimum-wage employees would need to work about 109 hours a week, or 15 hours a day with no days off, only to afford renting a home.
Multiple bills in play
In recent weeks, lawmakers in both chambers of the legislature have been hard at work on minimum-wage increase bills, according to Honolulu Civil Beat. One bill, passed by the House and then approved unanimously by the Senate, would raise the state's minimum wage to $15 per hour by 2023, as well as $17 per hour for employees of the state government.
However, that bill immediately went to conference committee because the House simultaneously passed another piece of legislation that would raise the minimum wage even more, the report said. The amount of that increase, and the date by which it would go into effect, is still undecided. The new bill would also bar employers from paying people with disabilities less than the minimum wage, and will therefore need to have numerous details worked out before the Senate can approve it.
Why $17 per hour might be best
In 2016, the state's Department of Business, Economic Development and Tourism published a study which found that $17 is the bare minimum living wage needed in Hawaii specifically because of its higher cost of living, according to The Garden Island. A family of four living on Kauai - the state's fourth-largest island - with one child in preschool and another in K-12 would need to have both parents working full-time and earning an average of $18.40 each to make ends meet.
When companies do more to make sure their workers are well-compensated - above and beyond the minimum wage - and also receive strong benefits packages, they are more likely to both attract and retain talent in the long run.