Colorado legislature gives cities more control over minimum wage
5/7/2019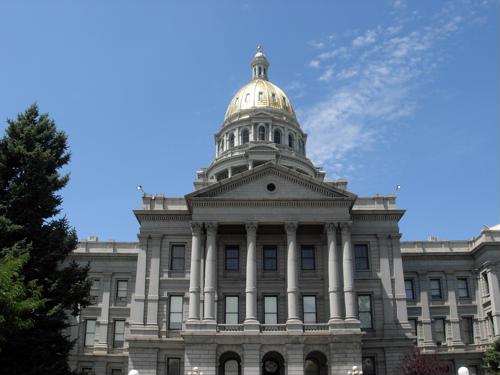 One of the potential problems that could arise with higher minimum wages across the U.S. is that the cost of living can range wildly from one part of a state to the next. Many people cite this issue as a reason not to institute such an increase at all, but others believe it only makes it more important for state governments to build flexibility into minimum-wage hikes. That now seems to be what's happening in Colorado.
Lawmakers in the Rocky Mountain State recently passed a bill that will allow cities within its borders to go above and beyond the state's minimum wage as needed, a power many places do not extend to municipal governments, and which some even explicitly prohibit, according to Denver television station ABC 7. Currently, Colorado has a minimum wage of $11.10 per hour, and that number will rise to $12 next year.
However, state leaders felt this may not be enough to cover the cost of living in cities like Denver, Colorado Springs and the like, the report said. In addition, cities have a lot of leeway with these increases; the only major restriction placed on them is wages cannot rise by more than $1.75 or 15% from one year to the next, whichever is greater.
"When we raised the minimum wage a couple years ago it was really a one-size-fits-all approach," said Rep. Rochelle Galindo, a Democrat representing Weld County, told the station. "I can see that hurting a lot of our rural communities because the cost-of-living is definitely very different. So, to give Denver and cities the ability to raise their own minimum wage so that people can actually live where they work, I think is very important."
Taking it back
Legislators first passed the law prohibiting cities from surpassing the state's minimum wage - which, at the time, was in line with the federal level of just $7.25 per hour - in 1999, according to Route Fifty. The new one effectively repeals it.
They have built other rules into the new bill as well. For instance, if and when Colorado reaches the point that 10%of municipal governments statewide approve a minimum wage higher than the state's, the law would effectively hit the pause button, giving the state legislature time to once again consider the issue and whether it would be appropriate to further raise the state minimum.
The bill now awaits the signature of Gov. Jared Polis. He has supported it publicly in the past.
Political wrangling
Passage of this bill was no simple act, however, according to Colorado Politics. Instead of simply signing off on the House's initial proposal, state senators added a few amendments to the bill that required the House to reconcile the law, but it passed overwhelmingly nonetheless. With Gov. Polis expected to sign off on it soon, it appears this crucial change to the law will go into effect in the near future.
When minimum wages are on the rise at the state and local level, companies have to do more to both attract and retain workers. This includes not only improving their salary offerings, but the benefits they extend to employees as well.