6 tips to get into the logistics industry
5/8/2019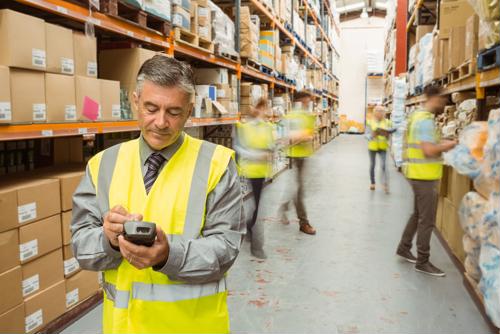 Many workers may see plenty of opportunity for themselves in the ever-growing world of warehousing and logistics, but they may not always know how best to pursue those goals. The good news is that many such businesses are always looking to hire, and it may not take as much work as people think to find a career path in the sector.
Here are six tips that should help anyone, even those with no prior experience, get into warehousing work:
1) Define your goals - and communicate them
When you're preparing for an interview with a warehouse hiring manager, it's a good idea to think about why you want the job and where you want it to take you, according to Evans Distribution. Once you know that, you should let the interviewer know that this is something you've thought a lot about and are passionate about pursuing. That kind of go-getter attitude will likely be seen quite favorably.
2) Develop your leadership skills
As you begin your work within the warehouse, you should keep in mind that you don't need a higher title to be a leader, Evans Distribution noted. If you volunteer to take on tasks that have a leadership role to them, or otherwise work to build relationships with everyone you encounter, you're more likely to become an effective and trusted communicator everyone can rely on.
3) Try to get educated
Even if you have a college degree already, if you really want to move up the corporate ladder in the logistics sector, it's wise to pursue further education for skills that are more specifically focused on the sector, according to The Job Network. Fortunately, more colleges and universities offer concentrations specifically in logistics management and planning, so there may be plenty of local options available to you.
4) Learn by doing
Whenever you get the opportunity, it would be wise to take on new tasks that build your skill base and make you a more valuable member of the team, The Job Network added. The more you can do to get a feel for different logistics jobs, the better informed you will be about the things that most appeal to you about a career in the industry.
5) Build your soft skills
While it's relatively easy to train many people in the best practices for warehouse work in general, the employees who really stand out will be those who have demonstrable soft skills in addition to their other newly developed job skills, according to Camcode. This relates back to having leadership skills more broadly, because if you can communicate well, work hard and maintain a strong attitude every day, you're more likely to be noticed by top brass.
6) Take an interest in the industry
It's always a good idea to learn as much as you can about your industry, and reading up in your off time could be a great way to get ahead, Camcode advised. There are plenty of websites and publications that will give you the latest news on emerging tech or industry trends, all of which could help you find a new and exciting path toward your long-term career goals.