5 ways to improve your warehouse working environment
6/10/2019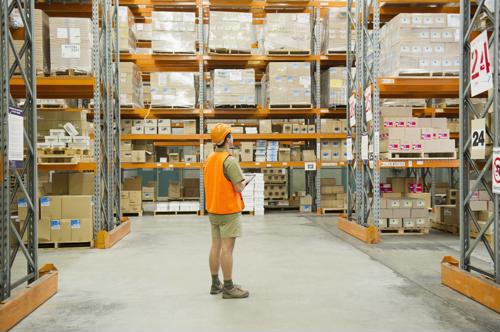 One of the more common criticisms of warehousing operations is that they can be physically and mentally demanding for workers. Companies' push for greater results on an ongoing basis can lead to worker burnout, which ends up reducing efficiency.
Therefore, it's vital to have plans in place to reduce burnout and, instead, encourage workers to continually strive for better results. Here are five great ways to do so:
1) Incentivize the best possible work
While warehousing companies strive to run as efficiently as possible, they may often find employees are disengaged because those workers don't have enough reason to push themselves for all or even most of their shifts, according to FDM4. Providing prizes, rewards and the like to top-performing teams or shifts is usually an effective way to ensure workers keep up a high level of performance.
2) Show them how effective they are
If your warehouse uses real-time data to track all kinds of metrics, having a place where that information is displayed could help avoid some natural lag as days or weeks wear on, FDM4 noted. Workers who see they are falling behind expectations - or dramatically exceeding them in pursuit of the above-mentioned incentives - could work even harder to reach their goals. When people know where they stand, they may be more likely to take an extra step to achieve additional goals.
3) Regular raises and cash bonuses
Along similar lines to incentivizing a group of workers collectively, it's also a good idea to make sure individuals are being taken care of financially on an ongoing basis, according to Supply Chain Leader. In addition, it's wise to provide excellent benefits along with to higher pay and cash bonuses, as a means of not only keeping employees engaged, but also attracting new ones and retaining those who have become the best workers.
This kind of effort will also be effective for warehousing companies simply because of how much demand there is for talent in the sector these days.
4) Foster a sense of community
Individuals are more likely to work harder if they feel like they're connecting with their co-workers on a human level, Supply Chain Leader added. With that in mind, it's a good idea to incorporate plenty of team-building exercises into a warehouse's normal operations, as a means of ensuring everyone is pulling in the same direction - and doing so not only for themselves, but for each other.
5) Help them stay energized
One of the reasons people may not perform as well at the end of the day as they did when they started their shifts is they don't do enough to fuel their bodies, according to the Vending Group. When workers have to pay for their food and drinks on the job, they may simply not keep up with their dietary needs, and face issues with hydration, hunger and fatigue as the day goes on. Providing free snacks and drinks may be a relatively low-cost way to keep workers feeling refreshed throughout the day, improving their work performance.