5 tips for new college grads about logistics
6/12/2019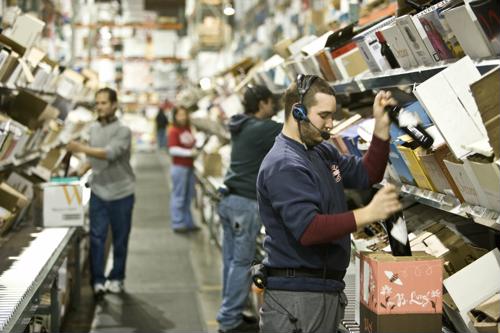 Across the country, hundreds of thousands of college students are graduating into the "real world" and looking for career opportunities regardless of their majors. What many may not realize is that, for just about every person, there may be plenty of opportunities to advance through the logistics industry rapidly and find a fulfilling career.
Here are five tips to help navigate the wide world of logistics when you've recently graduated from college:
1) Craft your resume
Just like any other job, it's important that you have a resume that reflects why you would be a good hire, according to Logistics Degree. This document should be kept relatively short and also tailored to why your work or educational experience makes you a good fit for logistics work specifically, such as use of industry keywords, technologies you are familiar with or have used, awards you've won, experience you have, etc.
In addition, you should read this document over carefully multiple times to make sure there are no typos or other errors.
2) Research the best companies in your area
There are likely a lot of businesses in your area that at least have a role in the logistics sector, and all it might take to find one is a bit of research, Logistics Degree added. There's more to the industry than you might expect, and the need to fill open positions is greater today than even in recent years. With that in mind, a bit of research could help you determine the best companies to apply to, and get your career started on the right foot.
3) Think about what you're looking for
Of course, to really succeed in any profession, you have to bring a pretty clear idea of what you want out of a career, according to WayUp. The good news is logistics has plenty of avenues recent grads can follow, from picking and packing to management, truck driving to data analysis. Each has its own benefits and drawbacks, and a little research into what each can offer to new workers will help you determine the best possible course for your long-term career path.
4) Find the opportunities
As mentioned above, the logistics industry is badly in need of workers just to meet existing demand, and for those who are looking for a future in the sector, there's little reason to suspect that demand won't continue to grow in the years ahead, according to Rasmussen College. Consequently, concerns you're not necessarily qualified for such a position may be somewhat immaterial, as you might be far more likely to be hired in logistics than in another sector with more competition for relatively few jobs.
5) Rely on your degree
The vast majority of companies in any industry prefer workers with college degrees to those who don't have one, whether that's a two- or four-year degree, Rasmussen College advised. With that in mind, you should enter the candidate process with confidence that your school experience alone could be what you need to make a strong first impression with a potential employer.