Some cities, states raising minimum wage July 1
6/26/2019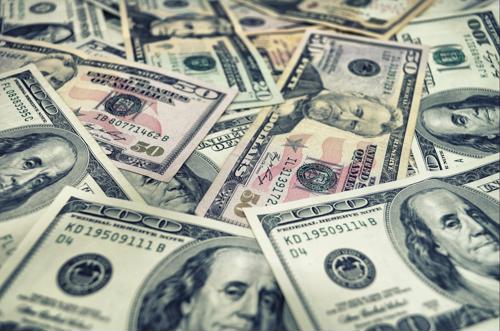 Across the country, hundreds of thousands of workers may soon see their wages rise, thanks to mid-year increases mandated by law at local, regional and state levels. The places where these increases will take place are spread across the U.S., and show just how far-reaching the push for higher pay among low-wage workers has become.
Only one state - New Jersey - is going higher across the board with its labor laws starting July 1, as the Garden State will mandate a $10 minimum wage, according to Porter Wright. That's up $1.15 per hour from the current $8.85, as New Jersey is now on track to reach $15 per hour. The District of Columbia, meanwhile, will see its minimum wage increase to $14 per hour on the same day, up from $13.25.
But beyond that, numerous cities and counties nationwide are taking their own initiative as well, the report said. That includes 11 municipalities or counties in California; Montgomery County, Maryland; the city of Chicago and Cook County, Illinois; Minneapolis, Minnesota; several parts of Oregon, and more.
A closer look at Oregon
Interestingly, the Beaver State is mandating an across-the-board minimum-wage hike, but it is not applying the same increase for every region, according to the State of Oregon Employment Department. For instance, the area in and around Portland - the state's most populous city and its economic engine - will see the minimum wage rise to $12.50 per hour. However, outlying suburban counties will see growth to $11.25, while more rural areas will only climb to $11.
The state is on a path to hit minimum wages of $14.75, $13.50 and $12.50 for those regions, respectively, by 2022, after which point the Beaver State will adjust the minimum for inflation each year, the report said. All annual minimum wage increases for the state will go into effect on July 1 of that year.
Why it's important
This all comes against the backdrop of growing support for a $15 minimum wage at the federal level, and only a handful of the municipalities or areas discussed above will exceed that level as of July 1. In Michigan, where a state-level minimum wage battle has been raging for some time, experts project an increase to $15 would benefit about 1.5 million residents, according to the Michigan Advance. That makes up about 15% of the Wolverine State's total population. Currently, Michigan's minimum wage is $9.45 per hour, $2.20 higher than the federal level.
"In the last decade, minimum wage workers have effectively taken a 17% pay cut and working 40 hours or more a week is not enough to support themselves or their families," U.S. Rep. Brenda Lawrence, a Southfield Democrat who co-sponsored the federal bill, told the publication. "This measure gradually increases the federal minimum wage from $7.25 to $15 an hour over the next six years. It also repeals the sub-minimum wage for Michigan's tipped employees guaranteeing them a full minimum wage."
When wages are on the rise, it's vital for companies to do more to stay ahead of the competition. That means not only increasing their own salaries as well, but also offering stronger benefits packages.