OSHA's process safety standard, explained
7/29/2019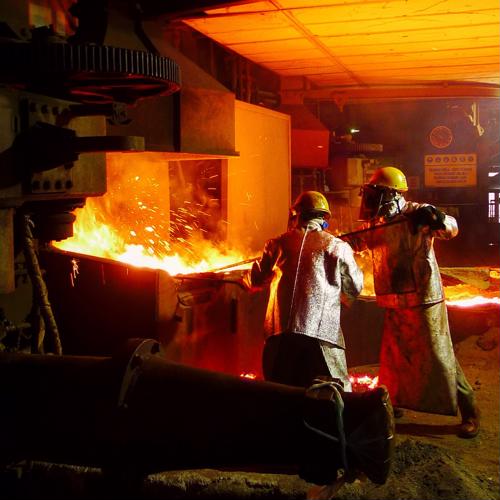 Employees in the manufacturing sector come into contact with hazardous chemicals frequently in their daily operations. In order to combat this health risk, organizations actively follow precautions to meet workplace safety standards. The goal of this preventative action is to address the risks associated with manufacturing work.(
The Occupational Safety and Health Administration (OSHA) developed a process safety management standard to ensure organizations - particularly those in manufacturing - are promoting positive workplace safety cultures. This regulation directly relates to the handling of toxic or otherwise dangerous chemicals and materials. Since reviewing OSHA's specific requirements can be somewhat daunting, especially for busy manufacturing leaders with a lot on their plates, it might be preferable to view this standard in a more digestible format.
The overall purpose
Because OSHA's main purpose is to advocate for employees, the agency holds employers responsible for providing their workers with the tools and knowledge they need to be compliant and safe in their day-to-day functions. Under this regulation, employers are required to provide solutions on how they will prevent and mitigate workers' exposure to hazardous chemicals and materials. The main requirement of businesses meeting this standard is hazard analysis, or a specific review of what could possibly go wrong in different scenarios and settings where dangerous materials are present.
The process safety standard falls under OSHA's 1910 Subpart H on hazardous chemicals. This section contains many of the primary requirements involved in preventing and mitigating the effects of releases of toxic, explosive or flammable materials.
The 1910.119 standard in particular contains several sections related to the management of dangerous chemicals. It's essential that all general industry businesses view the materials in Appendix A, part of which contains a list of the major dangerous chemicals and reactives that are present in all industries. Employers are responsible for providing their workers with knowledge on what these hazards are and how they can reduce any detrimental effects that come from direct contact with them.
The other subsections for general industries are crucial for businesses operating in the manufacturing space. Appendix B has block- and process-flow diagrams, which show the correct ways to handle specific chemicals and gases. Appendix C is comprised of guidelines that help employers and workers meet the standards set by the process safety management requirement. Lastly, Appendix D provides sources for further information for employers striving to improve their workplace strategies for managing hazardous materials.
What manufacturing employers can do now
Once you've familiarized yourself with the OSHA standards regarding general and manufacturing industry safety in the management of harmful substances, it's time to figure out your action plan on how you'll improve your own workplace's knowledge and handling of materials. First, you should consider making sure the training you're providing your employees is up to date and comprehensive, so they remain educated on the prevention and mitigation of harmful circumstances. Next, you may want to look into the tools you're currently providing your staff and evaluate their effectiveness. Finally, and going forward, it's crucial to stay up to date on OSHA's safety and compliance measures to make sure your manufacturing business is meeting industry standards.