The emergence of Generation Z in the manufacturing sector
7/29/2019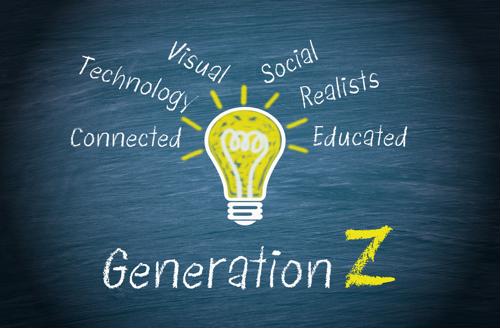 In previous generations, work in manufacturing wasn't simply a career choice; it was one of the primary options for U.S. employees in all education levels. From the Industrial Revolution to World War II, manufacturing was at the forefront of U.S. economics. Although this has shifted in the last few decades, recent studies have found that the emerging generation of workers has taken an interest in pursuing opportunities in this industry.
According to a study by Leading2Learn on the public's perception of the manufacturing sector, young adults making up Generation Z are more likely to be recommended by an advisor, guidance counselor or other trusted adult to pursue a career in manufacturing. In fact, Generation Z is 19% more likely to hear this suggestion from an outside source than the general population as a whole.
Breaking down the data
This study reported that 32% of Generation Z adults had manufacturing suggested to them as a viable career option. This is substantially higher than the 18% of millennials and 13% of the rest of the population that can make the same assertion. It doesn't end there; the survey found that many individuals making up the Generation Z population are interested in pursuing careers in manufacturing.
One of the primary reasons analysts believe Generation Z is interested in careers in manufacturing is due to the fact that they have significant exposure to these working conditions. According to Leading2Learn, one-third of Generation Z young adults have family or friends working in this field, a larger percentage than millennials - 19% - and the general population - 15%.
Emerging engagement in manufacturing
In the past, manufacturing businesses had trouble reaching out to and recruiting young employees, particularly members of Generation X and millennials. This wasn't problematic until recent years, when Baby Boomers began to retire from their manufacturing jobs, leaving a surplus of openings. To combat this disparity, manufacturing industry leaders are making strides to connect with the young workforce, encouraging them to fill these shoes.
These efforts seem to be working. This can be asserted by the notion that individuals making up the Generation Z population are 7% more likely than the general population to consider working in manufacturing. Additionally, this group of young adults are 12% less likely to consider the manufacturing industry to be in decline. If these attempts continue, the industry should be able to recover from Baby Boomers' retirements and return to business as usual.