5 areas to improve your warehouse operations
8/26/2019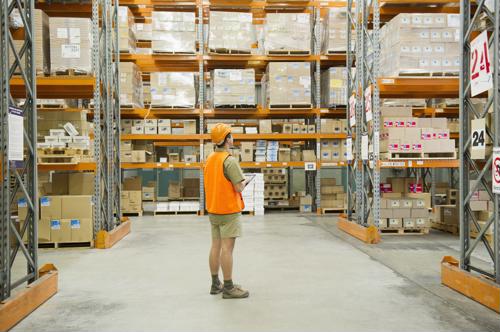 When you're in the logistics industry, efficiency is the name of the game. However, achieving peak operational efficiency is often easier said than done, especially when there are so many factors at play in a number of different departments.
With that in mind, there are many areas you should be focusing on if you want to find new and better ways to boost your operations on an ongoing basis, including the following:
1) Focus on safety
While many warehousing professionals may not think of it, safety concerns are actually one of the biggest problems in any warehouse, according to Wonolo. The reason why is simple: If you experience even a small workplace accident, it can put a serious hitch in your ongoing operations. For instance, you may have a top employee get injured and miss work, reducing productivity. You might also have to shut down part of the shop floor for an investigation, cleanup or repairs.
For that reason, it's absolutely vital to ensure your safety standards are firmly in place, well understood and being upheld every single day.
2) Reorganize
As warehousing operations grow, various parts of the workspace may be rearranged on a piecemeal basis. All of those changes might make sense at the time, but taken as a whole, they may not be as efficient as they need to be.
Consequently, it may be wise to take some time to shut down your current operations so your warehouse can be completely overhauled with top efficiency as the primary goal. While that would certainly impact your operations in the short term, the long-term effects would be overwhelmingly positive and more than make up for the time lost.
3) Utilize technology
Any areas where you can start using more advanced technology might be a good place to invest, according to Camcode. Options to eliminate paper record-keeping, reduce errors in data entry or scanning items into and out of your facility with barcodes will all go a long way toward boosting operational efficiency, depending upon the structures you already have in place.
4) Prioritize training
While many warehouses already have training programs, they may not do enough to make sure their employees receive training on cutting-edge tech or work methods on a regular basis, according to Datex. The same is true when it comes to brushing up the skills they already have, especially around safety procedures.
All too often, training primarily takes place with new employees, but this should be done for everyone.
5) Attract and retain top talent
Finally, a big hurdle for many warehouse operations in recent years has been increased competition that leads to difficulties in finding high-quality new hires and reducing turnover of top talent. To combat these issues, strive to offer top-notch salaries and benefits to employees at all levels of the corporate ladder. Doing so will help you bolster your workforce when needed and avoid the classic problem of "brain drain" in a competitive industry.