6 tips for hiring seasonal warehouse workers
9/23/2019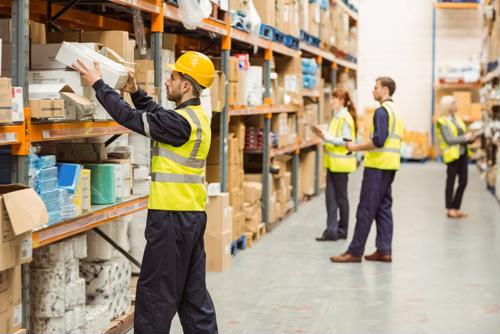 While it's still only mid-September, many warehousing facilities and other companies in the logistics sector have already started laying the groundwork for their strategies for the holiday season. In many cases, that includes hiring seasonal workers to ensure they can meet the demands of other companies in the supply chain.
If you want to maximize your success in bringing these short-timers aboard, the following tips should help:
1) Focus on hiring people who are specifically looking for seasonal work
While there may be many people looking for a job at this time of year - particularly recent college graduates - it's important to make sure you're targeting the people who don't necessarily want a permanent position, according to Monster. There may be many people who work seasonal jobs in the spring, summer and fall, then have that work come to an end and need some income to keep them afloat until their options open up again.
2) Make sure the listings are 100% accurate
When you start casting out your nets for seasonal hiring year after year, you might think of using the same job listings, Monster advised. Before doing so, however, you should ensure all the information you're copying and pasting over is accurate as it relates to your current business practices, including expectations, salary offerings and so on.
3) Bring back the best, if you can
Often, you will find some seasonal hires are particularly adept at their work but didn't want to stay on permanently, according to Multi Channel Merchant. In those cases, if you have their names on file, get in touch with them to see if they're interested in coming back for another holiday season. While they might be more expensive to bring aboard again, their known skill level will likely make them more valuable than the average seasonal hire.
4) Start as early as possible
Because so many companies hire seasonal workers at this time of year, competition can get fierce as September and October turn into November, according to The Job Network. As such, the sooner you line up your seasonal workers and bring them aboard, the better off you will be to avoid a hiring shortfall that makes it more difficult to meet your organizational goals. As an added bonus, earlier onboarding means more time for training that will make workers more efficient.
5) Give them an opportunity
When you have a lot of seasonal hires, there can be a clear division between your permanent workers and those you've brought on for the holidays, The Job Network added. The more you can do to make sure those people work closely together and learn the ropes of your preferred work processes, the better off they will be when it comes to preparing for a longer career with your company. If you make it clear that a certain percentage of high-performing seasonal hires will come aboard permanently, it may be easier to get everyone to pull in the same direction.
It is, of course, also important to make sure your salary offerings for seasonal and permanent workers are as strong as possible. With competition heating up, the pay and benefits you provide to workers will be critical to attracting and retaining talent year after year.