6 ways to more effectively clean your warehouse
1/6/2020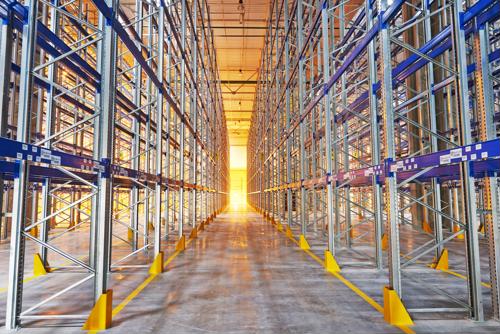 When you're running a business out of a warehouse, you probably have a lot of things moving into and out of it on a consistent basis - and that can keep workers extremely busy. For that reason, it's not always easy to maintain high standards of cleanliness in your facility, but letting the issue fall by the wayside is never a good idea. A dirty warehouse brings with it a lot of hurdles, including safety concerns.
The following tips should help you stay on top of your cleanup efforts on an ongoing basis:
1) Estimate how frequently each space needs to be cleaned
One of the biggest issues for logistics operations is they often have multiple spaces that require different amounts of attention from cleaners, according to Tennant Co. For instance, the warehouse shop floor may need to be cleaned every day, versus every other day for the loading dock, every three days for an attached office space, or once a week for the parking lots. You need to codify these requirements so nothing slips through the cracks.
2) Identify potential problem areas before you start
Any part of your facility may have a few issues that mean it needs to be cleaned more often than the other spaces around them, Tennant Co. advised. While you may not have to mop the break room floors on a daily basis, the counters in that room may need to be wiped clean more often, and the same can be true of, say, the packing area of your warehouse versus rows of shelves. Build these areas into your formal schedule for better success.
3) Keep plenty of trash cans on hand
It's said that in Walt Disney World, you're never more than 30 feet from a trash can, as this discourages people from dropping debris on the ground; the same principle should apply to your warehouse, according to Desert Oasis Cleaners. By giving employees plenty of places to put garbage, you encourage them to be more proactive about throwing things away properly.
4) Emphasize a 'clean as you work' approach
One of the big problems businesses encounter is workers always assuming clean up is someone else's job, Desert Oasis Cleaners cautioned. But even if you have a dedicated cleaning crew on staff, this kind of attitude should not be allowed to take hold. Instead, encourage workers to pick up after themselves and, failing that, after each other so no problems are allowed to linger.
5) Always have cleaning supplies at the ready
Part of having a more proactive stance on employee cleaning is giving them the tools to tackle any issues they encounter, according to Dak Equipment. That means making sure employees know where all the cleaning products, brooms, mops and so on are stored - and that you're always fully stocked on everything.
6) Make it part of safety training
Cleaning is technically a safety issue because even one uncleaned spill or piece of debris on the ground can be a workplace hazard, Dak Equipment noted. Stress this fact in your normal safety training and you'll be more likely to see employees handle problems themselves.