5 steps to improve talent retention in your warehouse
1/7/2020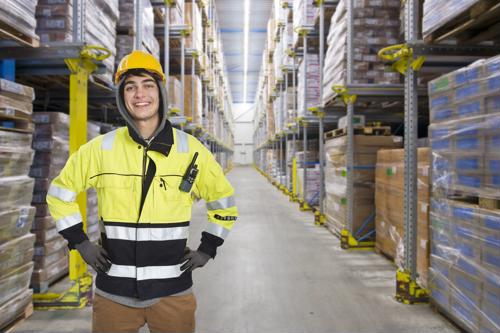 If you're like a lot of logistics companies, you are probably dealing with a higher employee turnover rate than you'd like. There could be many reasons why this is the case, but the fact of the matter is that it will never hurt you to try to improve your retention efforts in a number of ways.
Whether you had that on your 2020 to-do list already or not, any efforts you can undertake to have a strong work environment will help you boost retention, including the following:
1) Improve your workplace culture
One of the simplest ways to improve retention is by making workers feel as though they're part of a community, according to hiring expert Steve Olenski, writing for Forbes. There are many ways to do that, such as holding workplace parties on a more frequent basis, encouraging more collaboration and so on, but when people generally like their coworkers, they are less likely to look for work elsewhere.
2) Conduct regular reviews
Among the biggest frustrations workers may have in any job - not just a logistics position - is not knowing how they're viewed by their supervisors, Olenski noted. You may not have the capacity to conduct monthly worker reviews, but holding these meetings at least once per quarter will make sure everyone is on the same page and each worker knows where they stand.
3) Make engagement a two-way street
Just as you're going to be talking to your workers about how they've performed and what they might be asked to do in the near future, you should also solicit feedback about how you're doing as a manager, according to The Balance Careers. Even if you can't act on every note you receive on your management or how the company operates as a whole, workers will at least feel better knowing their voices are being heard.
4) Help them grow professionally
Among the biggest things workers say makes them feel truly valued in their jobs is when their employers are willing to invest in them, according to Entrepreneur magazine. Giving workers the opportunity to train and grow along with the business, as well as find outside continuing-education opportunities paid for (at least in part) by their employer, is always something that's going to reflect well on the company. And perhaps more importantly, it's an investment that truly pays for itself.
5) Provide better compensation
With all of the above in mind, however, perhaps the best way to make employees feel valued is to ensure your salary and benefits offerings are not just competitive with other companies in your area, but go noticeably above and beyond that level. That way, even if other things aren't perfect, workers will feel as though they aren't likely to find a better opportunity elsewhere.
While you may be concerned about the added cost, you also need to remember how much time and money goes into trying to fill open positions in a competitive job market.