Minimum wage hikes a boon to low earners
1/7/2020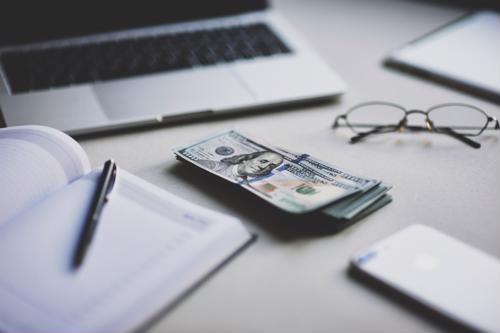 Over the past few years, a lot of states and municipalities have made it their mission to raise pay for some of their lowest-earning residents. Minimum-wage increases have become fairly common in many parts of the country, and that trend has become a huge driver of growth in wages among the bottom one-third of earners.
Since the final quarter of 2017, the average year-over-year growth in wages for the lowest-paid third of workers has exceeded 4% every single month, dramatically outstripping the rates of growth for the middle and top tiers of earners, according to new analysis from The New York Times. Of course, there are proportions to consider between getting a 4% raise from $7.25 or $10 per hour to what people in the top enjoy when they get an extra 3% above and beyond what they already made.
As recently as early 2017, it was the top earners who were also enjoying the most growth, with lowest-paid workers lagging well behind, the report said. Average annual growth for the bottom third hasn't been as high as it is now since 2002. And while not all of the salary growth for low-paid workers has come solely from minimum-wage increases, those changes do still account for about 19.5% of those improvements, and the rest can likely be attributed to the stronger economy and tight labor market.
A good example
One of the most commonly cited examples of a minimum wage hike in the U.S. took place in Seattle in 2014, when the city passed a measure that created a long-term path to a $15 minimum wage, according to CNBC. While it will finally hit that mark next year, the effects of more gradual increases on low-paid workers and businesses in the meantime have been closely scrutinized.
Since the first of these changes went into place in 2015, Seattle and Tacoma have seen their rates of job growth slightly outpace the entire state, coming in at almost 13%, while at the same time, hourly wages are up an average of 14.5%, the report said. However, economists point out that these positives may not be directly attributable to the minimum-wage increases, as the national economy has performed extremely well for basically the entire stretch since the first wage hike went into effect.
Feeling the need
Regardless of whether there's a direct A-to-B correlation between minimum-wage increases that put more money in workers' pockets and a stronger economy overall, a number of states are being more proactive about raising pay, and leaving some of their neighbors behind, according to the New Hampshire Union Leader. Every state neighboring New Hampshire has, in recent years, put such changes into effect, leaving many in the Granite State to worry about the effect it will have on workers there. Much of its population lives within less than an hour's drive of a state where they can make significantly more per hour than the $7.25 guaranteed to them in New Hampshire.
Altogether, about 97,000 people in New Hampshire make less than $12 per hour, which they could easily get in Maine or Massachusetts these days, the report said.