Delaware pushing for $15 minimum wage
1/21/2020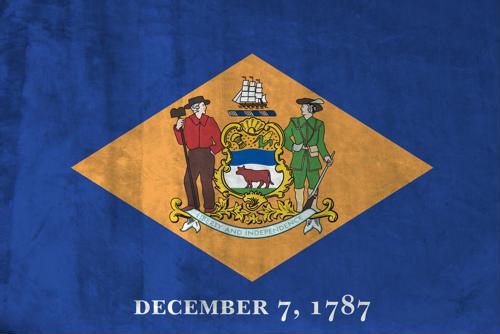 Many states along the Eastern seaboard have decided in the past few years to raise their minimum wages, often to substantially higher amounts than they previously enforced. It now appears as though Delaware will join them. With neighboring New Jersey and Maryland both on the path to $15 per hour, the Blue Hen State could be about to follow suit.
Today, Delaware has a minimum wage of just $9.25, but with state residents increasingly favoring a hike to that $15 level - likely as a means of keeping up with those larger neighbors - lawmakers may come through, according to Delaware State News. Currently, there are two bills in the state legislature that would provide such an increase, though some observers see one of them as dead in the water and the other likely a source of significant contention among lawmakers.
In the meantime, lawmakers will also focus on eliminating other low-wage issues, the report said. Bills that would raise the state's tipped minimum wage - currently just $2.23 per hour - are projected to pass, the report said. In addition, there is speculation that future bills to eliminate the state's lower minimum wages for young workers and trainees could come to the fore later this year as well.
Growing support
The existing minimum wage in the state was only set in the last few years, and even that was a source of some legislative wrangling, according to public radio station WHYY. But some lawmakers now say an increase is important because while Pennsylvania - not technically bordering Delaware but certainly within a short drive - currently has a minimum of just $7.25, legislators recently put it on the path to $9.50 per hour, 25 cents higher than Delaware's level. That means it will once again start lagging behind just about every state near it, making it more difficult to compete for workers.
For that reason, state Sen. Darius Brown of Wilmington told the station lawmakers and business leaders need to come together to create more opportunities for people who are living at or below the poverty line because they make so little on the current minimum, the report said. Even people who make a few dollars more than the minimum say the cost of living in Delaware has them struggling to make ends meet.
A higher cost
Indeed, the fact that the federal minimum wage hasn't risen in a decade while the cost of living has skyrocketed in every state has been a central factor in many minimum-wage increases across the country, according to Delaware Public Media. As a consequence, many states have not only raised the wage to better reflect today's financial realities, but also tied those increases to an annual adjustment for changes to the Consumer Price Index.
Even still, many workers' advocates say more needs to be done - in some parts of the country, even $15 per hour isn't enough for people to make ends meet. Consequently, employers would be wise to offer higher salaries - and better benefits - to both attract and retain talent.