6 tips for cleaning an industrial space
10/13/2020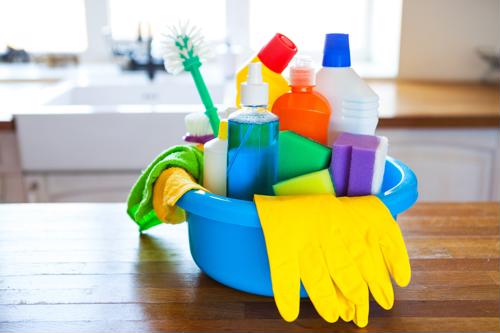 In the world of warehousing, workers and outsiders may not put a lot of thought into how these facilities get cleaned on a daily basis, but that's something managers absolutely have to consider. After all, a clean workplace is a safe and efficient one, so getting a better handle on these efforts will go a long way toward helping your entire operation, even if that's not necessarily apparent at first.
The following tips should help you maximize the quality of cleaning work and benefit everyone in the end:
1) Put a plan in place
First and foremost, before you start making investments and figuring out staffing around cleaning needs, start by evaluating what unique issues have to be addressed within your facility, according to Bunzl. That way, you can be far more strategic in everything you do and conform to the new plans you are putting into place.
2) Add more waste bins
One of the biggest issues many warehouses face is they simply do not have enough places for workers to put the various pieces of debris and detritus that pile up in the course of their daily labor, Bunzl said. Moreover, even if there are plenty of bins, it's often the case that they aren't emptied frequently enough to keep them from overflowing — and creating a hazard. More bins and more effort to empty them are therefore a dual must-have.
3) Invest in an industrial vacuum
In a warehouse with large footprints made up almost entirely of concrete floors, dust can be a big problem, both on and above those floors, according to Kaivac. For that reason, a high-quality vacuum intended specifically for these surfaces — that comes with attachments designed specifically for industrial settings — can go a long way toward saving time and reducing the need for dust mopping.
4) Disinfect in more places
You may not give it much thought, but in any work setting, the risk of bacteria and germs lingering on high-touch surfaces can be significant, Kaivac added. As such, it's critical to make sure your cleaning efforts include a regimen of disinfecting all surfaces — particularly in the bathroom or kitchen — to keep your workers healthy.
5) Prioritize spills
In certain warehouse settings, it's common for spills — whether liquids or small solids — to happen, but they can't be left to linger, according to Desert Oasis Commercial Cleaners. When a spill happens, it should be easy for the first worker to notice it to act quickly and clean it up.
6) Give your bathrooms the attention they need
Finally, it stands to reason that your bathrooms in particular need to be cleaned more frequently and vigorously than other rooms, Desert Oasis advised. The reason why is obvious: There's more risk of puddles on the floor and unsanitary conditions in even the best-maintained bathrooms than most other parts of your facility. Redouble your efforts to keep these spaces sparkling and you may reduce risk more than you expect.