5 keys to warehouse COVID safety
10/28/2020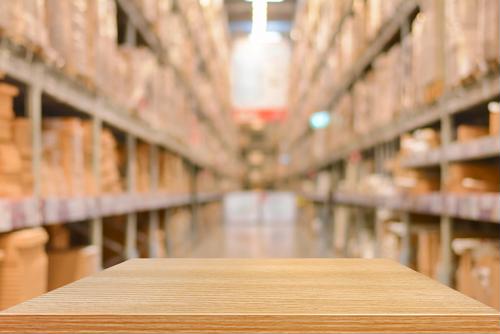 While it largely hasn't received the kind of coverage it did just a few months ago, the novel coronavirus is not just a lingering problem, but is actually getting worse these days. Unfortunately, this is because more people — and companies — are returning to "business as usual" when health experts say they should be continuing the practices they have employed since the outbreak began.
That's certainly true in warehouses, where significant activity is increasing as the holiday season approaches. What can logistics firms do to keep workers safe? The following tips will point them in the right direction:
1) Put someone in charge
First and foremost, just like you might have a safety supervisor or committee, it's important to get people in charge of monitoring your vulnerabilities to and strategies for dealing with COVID-19, according to the Centers for Disease Control and Prevention. That way, when there are issues to address, there's a clear chain of command to identify problems and put solutions in place to deal with them as soon as possible. That kind of accountability to one centralized authority helps companies stay compliant with their own rules.
2) Continue daily health checks
At the start of the outbreak, many companies were quite diligent about checking employees' temperatures and other symptoms on a daily basis — and that practice needs to continue today, the CDC advised. Of course, it may be wise to do these kinds of things remotely, so workers are checking themselves (and reporting results) before they commute to the warehouse itself.
3) Re-institute social distancing and mask-wearing protocols
Any workplace that has rolled back rules about maintaining a safe distance between workers or wearing protective gear would be wise to put them back into place as soon as possible, according to Industrial Safety & Hygiene News. The number of new coronavirus cases continues to surge across the U.S. — and almost every state is "in the red" these days. As such, these measures should be seen as a basic part of workplace safety.
4) Enable easier communication
Especially in noisy, busy industrial settings like your warehouse, it's not always easy for workers to communicate effectively without being close to one another, Industrial Safety & Hygiene News said. As you know, that's a classic COVID no-no. So what can you do? Try distributing more walkie-talkies or other means of direct communication that allow employees to continue social distancing.
5) Provide protective equipment and supplies
Finally, it's important to make sure your workers have all the equipment they need to keep them safe on the job, whether that's as simple as high-quality, disposable masks and gloves or large amounts of hand sanitizer and cleaning products, according to the Occupational Safety & Health Administration. That way, no employee ever feels as though they need to go without the proper gear, and always have somewhere to turn when it comes time to remove or replace such equipment.