7 things every warehouse needs
11/4/2020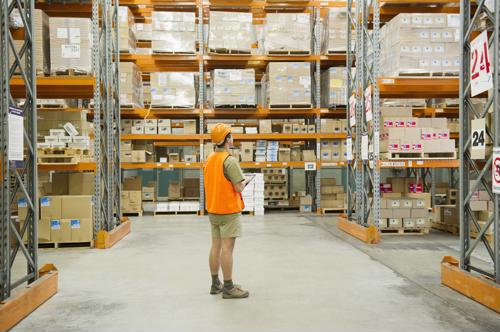 When you're in the logistics business, you certainly know there are a lot of things your facility needs to keep things flowing smoothly. However, there may be some you are not as invested in as you need to be, or others that you don't have at all.
For that reason, you should take a look around your warehouse and see if you have all of the following, at a bare minimum:
1) Bins and totes
Just about every warehouse is going to have these items, simply because they are so important to keeping everything organized, according to Cyzerg. But do you have enough? Are they all the right sizes? If you regularly find yourself running out of bins, or items are overflowing from them, it's time to invest in more.
2) Conveyors
There's no reason you should be asking your workers to continually lug potentially heavy items all over your facility when they can just load them onto conveyors, Cyzerg said. Powered belts or plain old rollers can go a long way toward more efficiently ferrying items all over your warehouse, and you can probably stand to add more to your processes.
3) Signage
In your warehouse, that old song should really ring true: Signs, signs, everywhere a sign, according to Reliable Plant. Whether it's just to denote where an exit is, that certain items go in a given area or safety rules and warnings, a wide array of signs will ensure your workers are never just guessing.
4) Safety gear
Every worker in your facility should have access to high-quality safety gear so they can more easily avoid an accident, Reliable Plant advised. Whether that's personal protective gear — like a hard hat, safety glasses or work gloves — or a bright orange, reflective work vest, these should be easily accessible throughout your facility.
5) First-aid kits
Unfortunately, accidents large and small are a fact of life in just about every industrial work setting, and your staff needs to be set up to deal with those issues on an ongoing basis, Reliable Plant further noted. Fully stocked first-aid kits are a key part of that approach to overall safety, as well as training for how some things within it should be administered.
6) Lifting machines
A great way to help workers avoid injury and otherwise just get their jobs done more efficiently is to invest fully in machinery that helps them move boxes and items around your space, according to Boldface. These could be dollies, carts, forklifts, pallet jacks or something else entirely, but the idea should always be to reduce potential wear and tear on employees' bodies and help them get from Point A to Points B, C, D and E as quickly and easily as possible.
7) Packing equipment
Finally, you never want the stuff you send out to move too much during the shipping process, so you'll need packing materials and machines to facilitate the packing process, Boldface added. That way, you will ensure products get to recipients — whether they're other businesses or just individuals — in the best possible shape.