The do's and don'ts of holiday hiring
11/4/2020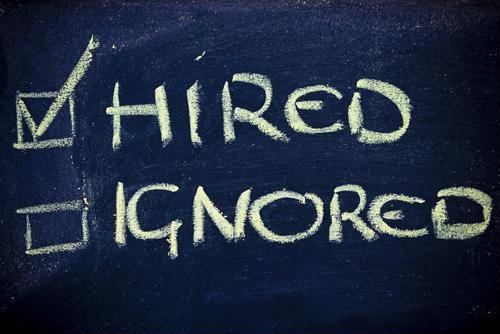 Even though November is already here, many logistics firms are likely to continue their temporary holiday hiring practices right up until the big rush arrives in earnest. That's understandable, perhaps even advisable, but it does require a little more strategizing on the part of hiring managers and other decision-makers.
The following tips should help steer companies in the right direction, and show them the pitfalls they must avoid:
Do: Talk about your culture
Lots of companies in a number of different sectors are stocking up on seasonal workers and you will likely need to do more to set yourself apart, according to Inc., magazine. Openly talking about your employee experience and organizational culture helps paint a clear picture of why someone would want to work there above and beyond just saying you have jobs available.
Don't: Give updates that aren't substantive
This year in particular, it's quite likely that many more people will be looking for seasonal work than normal, and that can make it tempting to send out more form emails to all applicants updating them on the hiring process, Inc., magazine warned. However, this can be a turnoff for candidates, especially if they begin to feel they are being led along by a lengthy hiring process overall.
Do: Look high and low
Because the current economic conditions have led to a high unemployment rate, and millions may be looking for temporary jobs, it's a good idea to post your openings in as many places as possible, according to the Society for Human Resource Management. That way, you can be sure you're getting as many eyes on your listing as possible and are better able to fill the various vacancies in your holiday efforts.
Don't: Let hiring efforts linger
Even though it's likely that you will garner a lot of interest — and therefore have more resumes than usual to sift through — you need to make sure the hiring process is quick, the SHRM advised. After all, people are likely to have plenty of options for seasonal work again this year, and no matter how many candidates there are, it's better to be respectful of their time and hire quickly.
Do: Be specific about what you're looking for
The more you can do to specify exactly what you're looking for in a worker, the better off you will be when it comes to actually connecting with people who fit the bill, according to Square. Put another way, when you're explicit about your preferred job requirements, people who don't fit them are far less likely to even bother applying.
Don't: Forget employee referrals
Finally, while you may get a lot of traction when it comes to online and newspaper job postings at this time of year, it's important to keep in mind that the hires who will tend to work out best are those recommended by your current employees, Square said. After all, your workers know exactly what it takes to do their jobs, and anyone they recommend would almost certainly be up to the task as a result.