7 keys to setting warehouse team goals
11/9/2020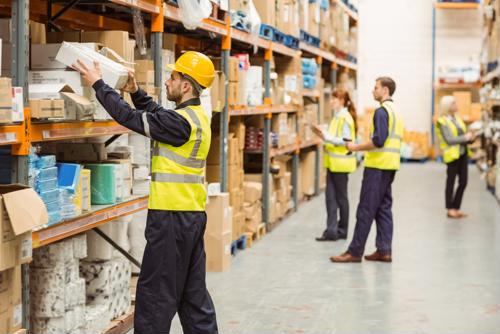 With the end of the year fast approaching, you as a warehouse manager are likely trying to get all your ducks in a row to set you up for success in 2021. A great way to do so is by reassessing the kinds of goals you continually laid out for your employees in 2020, and get a better understanding of where you excelled — and where you fell short of expectations.
If you can readjust your organizational goals so that they are simultaneously challenging and eminently reachable, that just-right balance should help your company take a big step forward in the coming year. The following tips should help:
1) Cut down on errors
One of the most frustrating things for a logistics manager is when errors arise, because even one can cost your teams serious time and productivity, according to The Logistics of Logistics. With that in mind, your goal should always be to keep errors minimized, and as you plan for 2021, you might want to look at why and how errors arose — then figure out what you can do to reduce them.
2) Set better standards
Among the biggest reasons teams fall short of their goals in a given period of time is that the goal was just on the far side of being realistically attainable, The Logistics of Logistics said. If you keep setting goals and workers keep missing the mark, it might be time to determine whether your targets need to be revised overall.
3) Identify issues that waste time
There are a lot of things that can happen in a warehouse that set you back in terms of productivity, and a ground-up reassessment of your operations could be in order, according to TotalTrax. If, for instance, you aren't constantly cycling high-volume items to areas of the warehouse where picking is faster and easier, you're likely leaving a lot of productivity on the table.
4) Put together a maintenance schedule
A big cause of slowdowns in industrial settings is when equipment breaks or needs to be taken out of rotation, TotalTrax added. For that reason, it's vital to start setting more consistent maintenance plans to keep everything moving smoothly and effectively.
5) Right-size your workforce
If your teams are falling short of goals consistently, it's wise to question whether they have everything they need, according to Meet Logistics. In fact, your teams just might not have enough people on them, or have too many to get the job done as effectively and efficiently as possible.
6) Get a better handle on space use
If you haven't rearranged some aspects of your warehouse to meet more of your needs, now is the time to do so, Meet Logistics advised. You may find that your current layout just isn't as conducive to your ongoing success as you might have initially thought.
7) Reward a job well done
Finally, if your teams aren't being properly incentivized to meet goals above and beyond the fact that they got there, you're making a mistake, Meet Logistics further noted. Even basic rewards like a public acknowledgement of their success, let alone cash and incentive bonuses, could help more than you might think.