7 last-minute prep tips for Black Friday
11/25/2020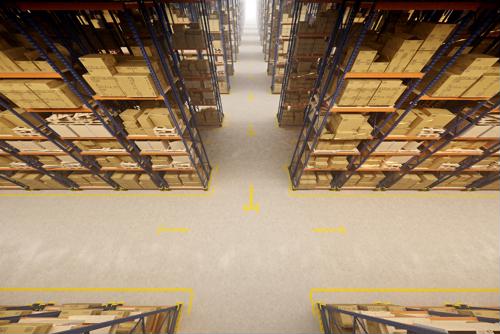 While the time for sweeping changes to your operations ahead of the holiday season has likely passed, you still need to do more to ensure you are fully prepared for the crush of activity that awaits you on Black Friday — or even before. That means reviewing as much of your operations as you can in the next several days and making some last-minute tweaks to whatever you think needs extra attention.
The question you may have is: Where to begin? The following tips should help guide you on this all-important mission:
1) Give gear a final once-over
Whatever equipment you use in your warehouse, from scanning devices to forklifts and shelves, make sure it's all in good shape before you need it to stand up to heavy use this holiday season, according to Hiver. Final repairs, battery replacements and other steps could be necessary — as you don't want to suffer a critical failure at a time of bustling activity.
2) Get a handle on where your shipments are
If you don't have transparency into shipping partners' operations, it's vital to do that now, Hiver said. Whatever they can do to help ensure you can fully track your shipments, no matter where they are, will go a long way toward giving you more certainty in the weeks ahead.
3) Examine your transport options
Along similar lines, make sure you have all your ducks in a row when it comes to your own shipping options and data transparency, Hiver further added. That way, you're not expecting something from your upstream supply chain partners but not delivering it to your partners downstream as well.
4) Cross the T's and dot the I's on training
You have likely been working on completing a lot of training for your staff, whether they're veterans of the holiday rush or new hires, according to Legacy Supply Chain Services. Now might be the time to give one last test of what they've learned so you can all rest assured the staff is fully prepared.
5) Make sure employees are taken care of
You should also have plenty of amenities in place to keep employees happy and avoid burnout, Legacy Supply Chain Services noted. You're going to be demanding a lot from these people, both physically and mentally, as Black Friday and Christmas approach. You need to ensure they have what they need to do the job properly.
6) Prep the loading dock
Simply put, your operations must be focused on getting everything you receive processed and placed on shelves, then sending shipments out again, as efficiently as possible, according to Freight Center. In many ways, your loading dock will be the beating heart of your operations, so you need to ensure it's in top shape.
7) Expect the unexpected
Unfortunately, there is always the odd curveball or hiccup that seems to arise during this busy time of year, Freight Center advised. Having a plan in place for how you will react in Crisis Situations A, B, C, D and beyond will help you react in a positive way.