8 great warehouse cleaning tips
12/1/2020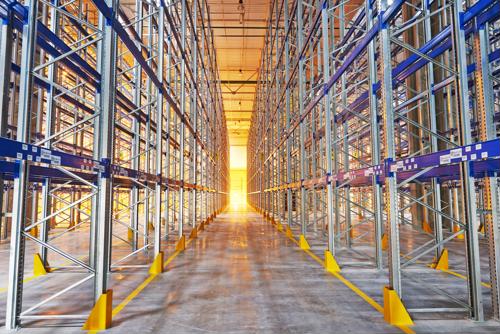 Keeping a warehouse clean during the holidays is no easy task, but it is vital to organizational success throughout the season. You likely have a cleaning strategy of some kind in place already, but at this time of year, you may need to do more to keep things on the straight and narrow.
That includes sticking to the suggestions below:
1) Set a schedule
First and foremost, it's important to have a plan for cleaning your facility every single day, so all involved know what to do, according to Cisco Eagle. Some parts of your facility may require more attention than others, and that needs to be factored into your schedule as well.
2) Build goals into that schedule
When you're setting these daily schedules, it's also important to let workers know what you expect from cleaning efforts, Cisco Eagle said. For instance, you could set a goal of receiving no complaints about the cleanliness of a work station or bathroom for a week, or something along those lines, to ensure success.
3) Make trash your first priority
When you're talking about a clean workplace, it's important to prioritize keeping trash cans relatively empty throughout the day, Cisco Eagle further added. Especially in warehouses, overflowing waste bins can be the scourge of a worker's existence, so you need to be proactive about keeping them empty.
4) Don't let cleaning become "someone else's job"
All too often, workers will see a mess left by someone else and figure, "It's not my job to clean that up, either," according to Return Loads. However, that attitude is passing the buck, and it leads to a messy workplace. Make sure all workers know they should be cleaning up after themselves, and also keep a lookout for anything they would be frustrated to encounter during their own work.
5) Always have ample supplies on hand
If you're counting on everyone to clean up various parts of your workspace, they need the right tools to do it, Return Loads advised. As such, make sure there are plenty of cleaning products, brooms, mops and so on scattered throughout your facility.
6) Put everyone in charge of their own area
Along similar lines, it's wise to make sure all workers know that the area around their workspace is their own domain they are responsible for, Return Loads noted. That way, there's no confusion about who has to clean up a mess.
7) Keep recycling as an option
Particularly in a warehouse, you're going to have a lot of cardboard piling up. Rather than simply tossing it in the trash, it's a better idea to recycle it, according to Centre Point CEO Torben Eskelund, writing for LinkedIn. That means you should always have two waste bins on hand — preferably in different colors — to signal which is for trash and which for paper recycling.
8) Don't rest on your laurels
Even if you think you are starting to do well managing these issues, it's important to make sure you continually review your successes and shortcomings, so you're always dealing with cleaning efforts the right way, Eskelund cautioned. If you let anything slip, it can create more problems than you realize.