6 ways your workers can manage holiday work stress
12/2/2020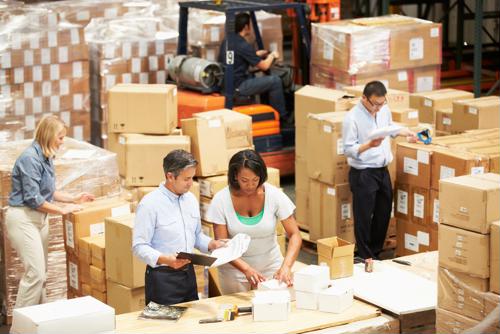 Let's face it: Working in the logistics sector during the holiday season can be an extremely demanding job, both mentally and physically. With that in mind, and also as a result of the ups and downs many people feel at this time of year no matter what they do for work, it's important for warehouse managers to consider how stressed their employees might be during the next few weeks, and try to craft strategies to help them combat those negative feelings.
The following are just a few ways you can do so collectively:
1) Keep tabs on what's stressing them out
In general, it will be a good idea to ask your employees who are stressed out to take note of what, in particular, led to those feelings, according to the American Psychological Association. That way, they can get a real handle on the aspects of their jobs that cause them the most problems, whether it's something mental (like feeling as though they have to do a million things at once) or physical (doing something that puts a significant strain on their body).
2) Talk to a supervisor about them
As the manager of a team or an entire warehouse, you should always be willing to listen to your employees' problems, on an individual basis, the APA added. Everyone has different likes and dislikes for how they work, but if multiple people come to you with a similar set of problems, that could be a clear indicator that there's something wrong with entire processes.
3) Think about physical stress as well as mental
Again, working in a warehouse can take a tremendous toll on a worker's body, and it might be important to consider how those physical demands can affect a person's mental state, according to Verywell Mind. If you can do more to take some of the burden off them — such as adjusting for ergonomics — that might be a way to boost morale on the fly.
4) Identify potential conflicts
In any workplace, there will be people who don't always get along, Verywell Mind advised. Sometimes there's nothing to be done about it, but if you can, it may be wise to figure out ways around those personal conflicts so that everyone can continue to work in relative harmony.
5) Look for solutions to the problems
In some ways, many of the problems that lead to workplace stress are things you can't fix within just a few weeks, but it's certainly possible to begin working on those solutions, according to Harvard Medical School. Often, holiday stress exacerbates existing issues, so if you can begin addressing them now, you'll be in a better position to address them as soon as you possibly can.
6) Find ways to relax on and off the job
Employees and managers alike have a lot on their plate at this time of year, and being able to "leave work problems at work" is a great way to avoid stress, Harvard Medical School said. Finding ways to de-stress when not at the warehouse itself could go a long way for all involved.