4 ways to better promote workplace safety
12/8/2020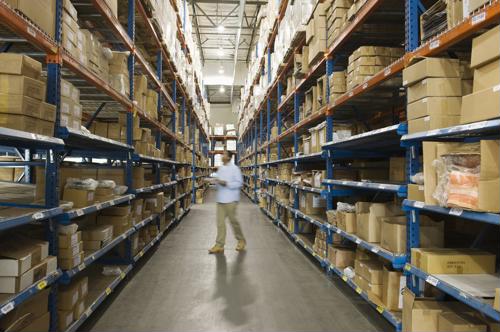 For any type of workplace, the need to keep employees safe as they go about their daily job duties should be a paramount concern. However, this is particularly important in industrial settings where accidents are naturally more frequent, and that certainly includes warehouses.
While managers can do a lot to promote safety on their own, there comes a time when it's on employees — both individually and collectively — to follow through on everything that's being asked for in this regard. To encourage that kind of effort, it's vital to create a culture of accountability and proactivity when it comes to safety. How can you do that? Read on to find out:
1) Train regularly
It's more difficult for people to think about how safety and their daily efforts within your warehouse rub up against one another when they're trying to focus on the actual tasks at hand, according to Concentra. For that reason, safety should be a central talking point on an ongoing basis within your company, and that will typically start with your regular training efforts. While you can still focus on various job-related skills, mixing in a safety training at least a few times a year will help center these concerns in workers' minds.
2) Reward staffers for hitting safety milestones
We've all seen the signs — whether on TV or in real life — that say something along the lines of "This facility has gone 150 days without an accident. Yet those milestones may be meaningless to your workers in the grand scheme of things, Concentra said. First of all, if you don't have such a sign for your warehouse, you might want to consider installing one But after doing so, when you hit a big number (say, every 100 days), rewarding your employees helps reinforce the good work that led you to that point.
3) Put up signs all around the warehouse
Again, many of the shortcomings around encouraging workplace safety comes because companies aren't active in promoting it regularly, according to Prosapien. However, you can foster a safe workplace passively by posting signs throughout the facility encouraging proper behavior around things like interacting with heavy machinery, proper lifting techniques and the like. That way, even when workers aren't directly taking note of what these signs are cautioning, they are still receiving subtle reminders of the best ways to do their jobs.
4) Create a culture of reporting and accountability
All too often, when workers flag potential safety issues with managers, there is a delay in addressing the concern, or it can be ignored entirely, according to Yoh. That's really only a great way to show you're not prioritizing safety. When a problem arises, it should be duly noted and swiftly dealt with so employees aren't put at risk, and so workers are constantly getting positive reinforcement on following proper safety protocols. Such efforts are a net positive for everyone under your roof.