8 areas of focus for improved warehouse security
12/15/2020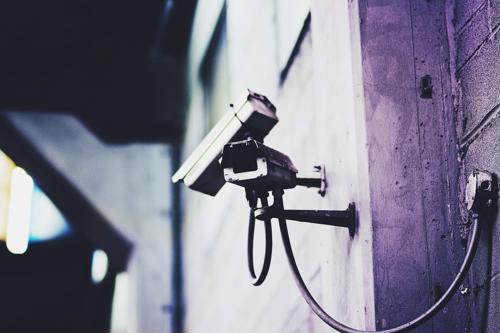 Your warehousing facility's security should be a top concern, and that's true for a number of reasons, including protecting your employees and your company's financial health. However, it's reasonable to conclude that many companies don't do as much as they reasonably could to safeguard these issues, often due to concerns over cost.
The following issues can help beef up your security posture, often without costing you an arm and a leg or requiring you to hire a dedicated security officer:
1) Vet potential hires
First and foremost, running a background check on everyone you would be trusting to do vital work on an ongoing basis is good policy, according to MPS Security. This doesn't mean necessarily dismissing everyone with a criminal record, but some warehouse applicants might show worrying patterns.
2) Install lock systems to prevent free movement through your site
Basically any door between parts of your facility can become a layer of security with a badge or keypad lock, MPS Security warned. That way, you're helping to ensure only the right people gain access to places that may contain valuable items or critical data.
3) Provide employees with lockers
Often, the kind of theft that happens in any work environment might not involve stealing something that belongs to the company, but rather, employees, MPS Security added. For that reason, you should provide lockers where employees can safely store their valuables during work hours.
4) Install cameras
Thanks to advancement in technology, you can usually buy a network of high-quality wirelessly connected cameras for relatively small investments, according to OPS Security Group. With an outlay of a few thousand dollars at most, you may be able to monitor security risks, go back and check the tape in the event of a crime and so on.
5) Brighten it up
A great way to prevent security issues is to deter it, and brighter lighting is a great way to do that, OPS Security Group said. There shouldn't be any corner of your facility that is always darkened or even has dim lighting, and you should be proactive about replacing any failed bulbs as quickly as possible.
6) Build a fence
If you build a physical barrier between your facility (or at least parts of it) and the outside world, security risk naturally drops, OPS Security Group further cautioned. This can be a bit pricey, but you can certainly see where you'll get a solid return on your investment over time.
7) Improve other alert systems
Of course, it's not just crime that provides a security threat for your company, so you might want to make sure you have the latest and greatest in other alarm systems, too, according to Herring Technology. For instance, when's the last time you made sure your fire alarm was sufficient for your needs? A closer look might show you new areas of improvement.
8) Consistently check for weaknesses
Security is hardly a set-it-and-forget-it proposition, and you need to regularly assess your policies to make sure they're meeting your needs, Herring Technology advised. Even an annual review could go a long way toward protecting your employees and various business investments.