6 signs you need a bigger warehouse
12/30/2020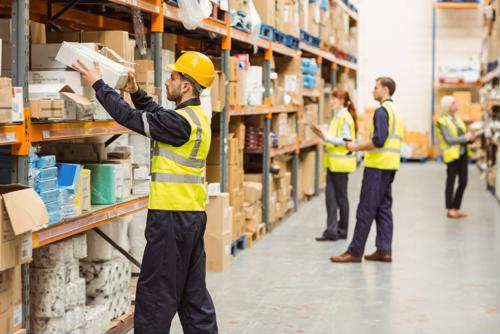 Over the course of the 2020 calendar year, many logistics businesses across the U.S. saw some serious ups and downs in their operations as demand increased and supply chain challenges arose. In many cases, those various crises — both large and small — also presented companies with an opportunity to take a step forward and grow their operations.
However, some of those businesses found themselves squeezed by the very size of their buildings themselves; sometimes, even a good-sized warehouse isn't enough to meet your needs. But how do you know when the time is right to find a new, larger facility that will help you maintain a strong standing? We have some suggestions:
1) You start missing goals that used to be easy to hit
Often, one of the best ways to know if you're squeezed by your current square footage is when key performance indicators start lagging, according to Amware Scalable Fulfillment. No matter what the specific issues may be, the telltale signs of an overly congested warehouse will usually show up in KPIs before anyone starts actively complaining. Keep an eye on which areas of your operations start to lag, and you'll do yourself a great service.
2) You're getting more complaints about your services
Even if you're not closely monitoring your KPIs, the next-best indicator of nascent problems with your operations will come from your supply chain partners, Amware advised. Missed deadlines, incorrect orders, cluttered communications and more are a classic sign that you've got something that's a little "off" in your operations.
3) When shipping costs start rising
If you're sending out more packages than ever, you're likely seeing your shipping costs rise, and that can actually be a sign it's time to upgrade, Amware said. If you don't have the leverage to improve your rates with major shippers, increasing the size of your facility — and thus giving yourself more bandwidth for increased capacity in the future — you may be able to negotiate better rates.
4) You're having more trouble keeping track of inventory
When your warehouse is stuffed to the gills with the various items you send out to consumers or supply chain partners, it can be harder to keep tabs on everything you house under your roof, according to SPS Commerce. Adding square footage — or, more accurately, cubic footage — will give you a better chance to spread out and maintain better data about your inventory.
5) You're hiring more people to keep up
When you start hiring more people, that's often a good thing, but it can also lead to an increasingly crowded facility, SPS Commerce added. At some point, you have to spread out with a larger facility so you don't have employees tripping over one another.
6) You're starting to see more safety problems
Along similar lines, when your facility is overly congested with people, equipment and inventory, it can pose a safety issue, according to Small Business Brief. When you start seeing more accidents or near misses, the square footage issue could be the problem.